Golden Globe Awards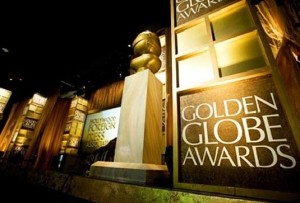 The 69th Annual Golden Globe Awards took place on January 15, 2012, awarding the best of the best for movies and television shows.  This is a list of the winners in each category and why the big awards deserved the award.
1. Cecil B. DeMille Award: Morgan Freeman
2. Best Motion Picture (Drama): The Descendants
The movie centered around a father who gets closer to his daughters after his wife goes into a coma.  The heart-warming movie left many people amazed and had great reviews by critics and fans, showing that it definitely deserved this award.
3. Best Actress (Drama): Meryl Streep
Meryl Streep won this award for her role of Margeret Thatcher in the movie Iron Lady. She was able to handle the role of a British woman even though she was American, showing her great acting skills.
4. Best Actor (Drama): George Clooney
George Clooney won this award for his role in the movie The Descendants. He played the father of two teenage girls. Many critics have praised Clooney's performance for acting as such a great father, deserving the award.
5. Best Motion Picture (Comedy or Musical): The Artist
The best comedy picture award went to the Artist, which was about the career of a male star in the 1920s. The movie was mainly a silent movie with black and white and it received the award for its excellent work as an olden type of movie
6. Best Actress (Comedy or Musical): Michelle Williams
Michelle Williams received this award for playing the role of Marylin Monroe in the movie My Week With Marylin.  She plays Marylin Monroe as she spends time as a common person in Britain. She has received much praise from critics for his role.
7. Best Actor (Comedy or Musical): Jean Dujardin
Jean Dujardin won this award for his role of George Valentin in the movie The Artist. He plays a declining male-star in the world of Hollywood in the late 1920s. Dujardins portrayed his character really well and earned the award for all his hard work for the movie.
8. Best Animated Feature Film: The Adventures of Tintin
This movie definitely deserved the award for best film. The graphics of the movie were almost realistic and the plot line was filled with much energy and excitement. People loved the movie and it truly deserved the award of nest animated feature film.
The rest of the category winners are:
Best Foreign Language Film: A Separation (Iran)
Best Supporting Actress: Octavia Spencer- The Help
Best Supporting Actor: Christopher Plummer- Beginners
Best Director for Motion Picture: Martin Scorsese- Hugo
Best Screenplay for Motion Picture: Woody Allen- Midnight in Paris
Best Original Score in Motion Picture: Ludovic Bource- The Artist
Best Original Song in Motion Picture: Masterpiece- W.E.
Best Television Series (Drama): Homeland- Showtime
Best Actress for Television Drama: Claire Danes- Homeland
Best Actor for Television Drama: Kelsey Grammer- Boss
Best Television Series (Comedy or Musical): Modern Family- ABC
Best Actress for Comedy or Musical: Laura Dern- Enlightened (HBO)
Best Actor for Comedy or Musical: Matt LeBlanc- Episodes (Showtime)
Best Actress in Mini-series or Motion Picture for Television: Kate Winslet- Mildred Pierce (HBO)
Best Actor in Mini-series or Motion Picture for Television: Idris Elba- Luther
Best Supporting Actress in Mini-series or Motion Picture for Television: Jessica Lange- American Horror Story (HBO)
Best Supporting Actor in Mini-series or Motion Picture for Television: Peter Dinklage- Game of Thrones (HBO)