Santa Would Be Disappointed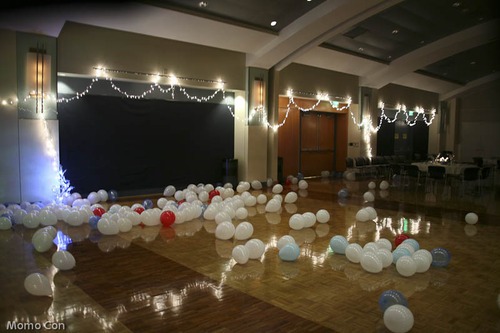 Why winterball belongs in December
By Brandon McAlister
It's the most wonderful time of the year- the holidays. The most festive season has finally arrived, a season containing sporadic acts of kindness and miracles. This is the time of year where winter joy is coursing through each, and every one of us and everyone we know is out partying and celebrating the holidays with family and friends. During December, people leave their beautifully decorated neighborhoods to attend Christmas In The Park and view the gorgeous scenery while also acknowledging the positive aura of the season emanated by the community.
The vibes given and received during this holiday are only those of fondness and endearment. We have a week titled "Winter Week" where students dress up to showcase their spirit and excitement toward December; it can't get much more winter-y than that. The only place winterball belongs is in December. Imagine how fantastic it would be to enter winter break after a phenomenal winterball and begin studying for finals after a well rested vacation.
Once the clock strikes midnight on that last night of December, nobody is in the Christmas spirit anymore. Everyone has poured all of their entertainment energy into December and exhausted all the fun they could possibly have. January is the holiday hangover month where you have the opportunity to recuperate yourself from the previous month's social gatherings and get-togethers. It is the time to recharge, plan your new years resolution, and prepare for the new year coming.
Some may say that scheduling dances too close together will disrupt the even balance of the social calendar. People may want to have a dance every few months to keep a stable distance and not intertwine them too close together, but they should strike while the iron is hot! If that means rearranging dances to fit steadily around winter ball, then so be it! The attendance of the dance would inevitably be lower if it was held in January as opposed to December. Students are in the mood to celebrate so they are more likely to attend the dance in December. Also, more attendance increases the amount of cash inflow ASB would intake, which means the few parties we have in the spring will be better organized.
January does not connect to any festive celebrations, as far as parties go; it's just a lazy month with the sole purpose of being used as a time killer until Valentine's day arrives. So if Santa does exist, my wish for this holiday season is to knock some holly jolly spirit into the people coordinating winterball.