Irvington experiences three hour lockdown due to potential gunman
By Rohit Dilip and Matthew Chan | Web Manager and Opinions Editor
A report of a suspicious individual on the Irvington campus today prompted a school-wide lockdown and police intervention.
Responding to reports of a man armed with a handgun on campus, Irvington High School locked down near the end of lunch. The police arrived shortly after, locking down the nearby area and Horner Jr. High, Robertson High School, and Hirsch Elementary School.
At 1:10, the police requested parents to wait at the nearby shopping center when picking up their children. They retracted this request soon afterwards, and coordinated a school evacuation. All students were successfully evacuated, but police remain at Irvington.
"Students are being asked not to return to the campus until tomorrow.  Police will remain on scene until a final security walk through is conducted," explained Ms. Geneva Bosques, the Fremont Police Community Engagement Manager. "We'd like to thank all of the students, teachers, parents and our community for your cooperation today."
Although most students remained in individual classes, teachers funneled several classrooms towards central locations, such as the main gym. Students remained locked in until almost 3 o'clock, when buses arrived to take students to the district office where they could be signed out by parents. The evacuation continued until past 5 o'clock, as police gradually moved students out depending on their method of leaving the school.
During the lockdown, teachers at the main gym and the other locations counted all the students multiple times and tried to match identification numbers to count the number of missing students. However, many students were off-campus for lunch, and several were taking the PSAT at Piedmont High School due to a conflict with a marching band event this weekend.
Outside of Irvington, the police department blockaded Blacow Road and the neighboring streets. Armed policemen patrolled the rooftops of Irvington as the evacuation proceeded. Currently, police have yet to locate the unknown individual.
FUSD Superintendent James Morris remarked on the Fremont police department's response speed and support.
"Anything happens at one of our schools, and it's amazing the number of officers that are there," Mr. Morris said. " Our first priority is keeping kids safe, and our second priority is always just trying to communicate and let parents know what's happening to keep students, parents, and staff members calm."
Due to the duration and nature of the lockdown, all after school activities, including sports practices, were cancelled for the day.
"Because of the duration of the lockout, today's cross country meet against Moreau has been rescheduled," explained Irvington Cross Country Coach David Thomson. "The new date has yet to be determined."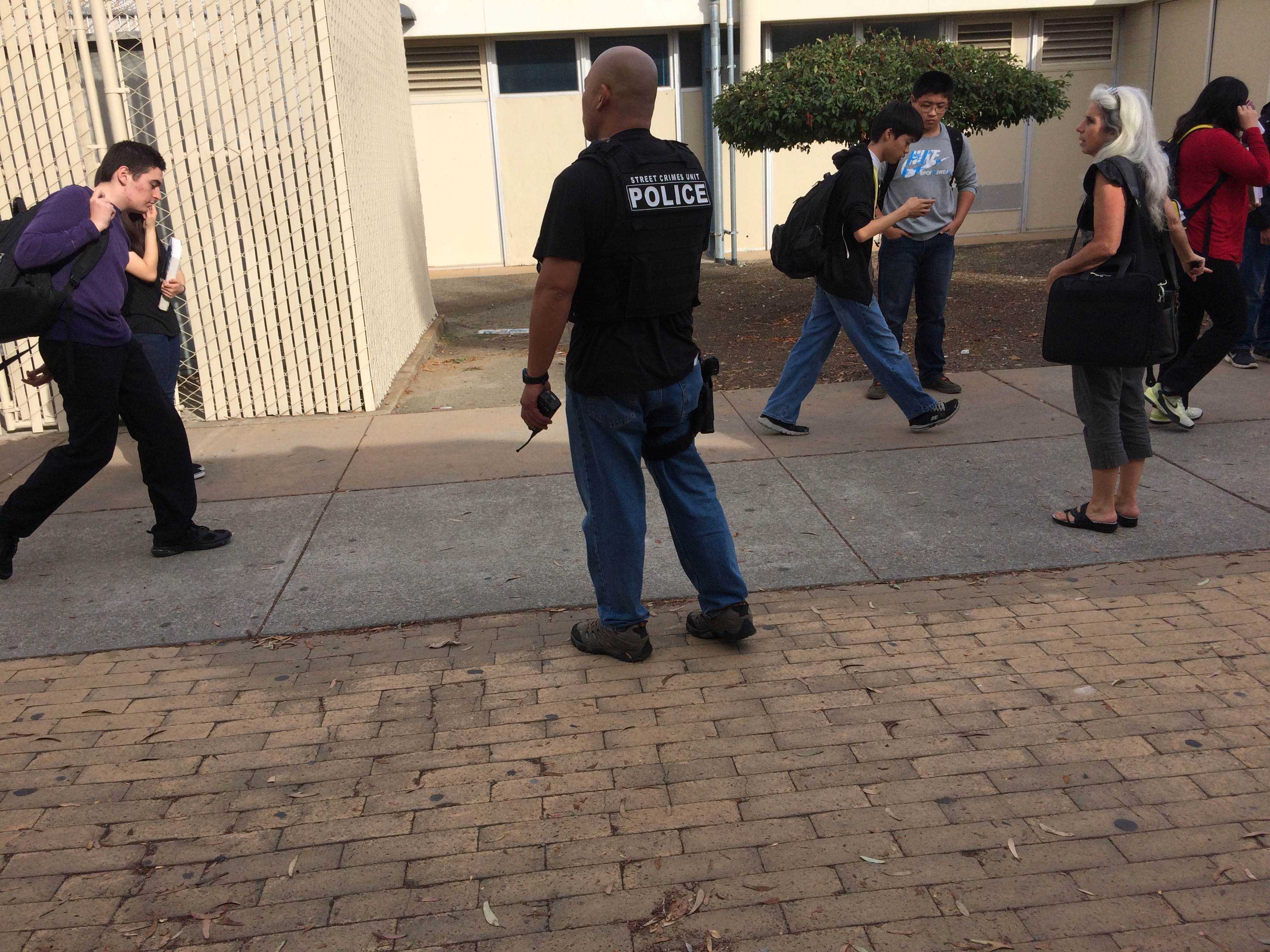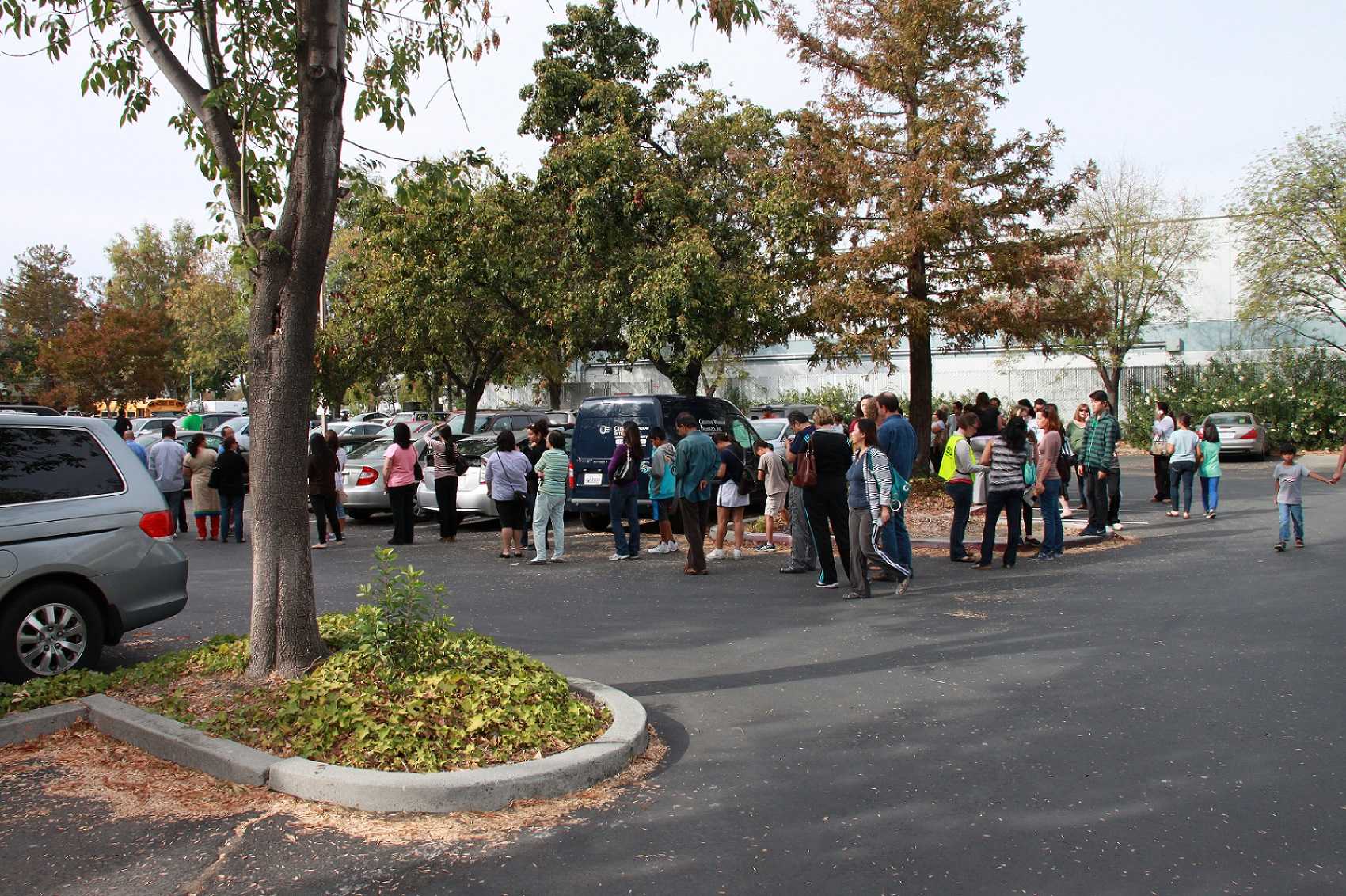 For more images of the lockdown, see http://imgur.com/a/CtGgc