Love Vikings Week brings the Irvington community together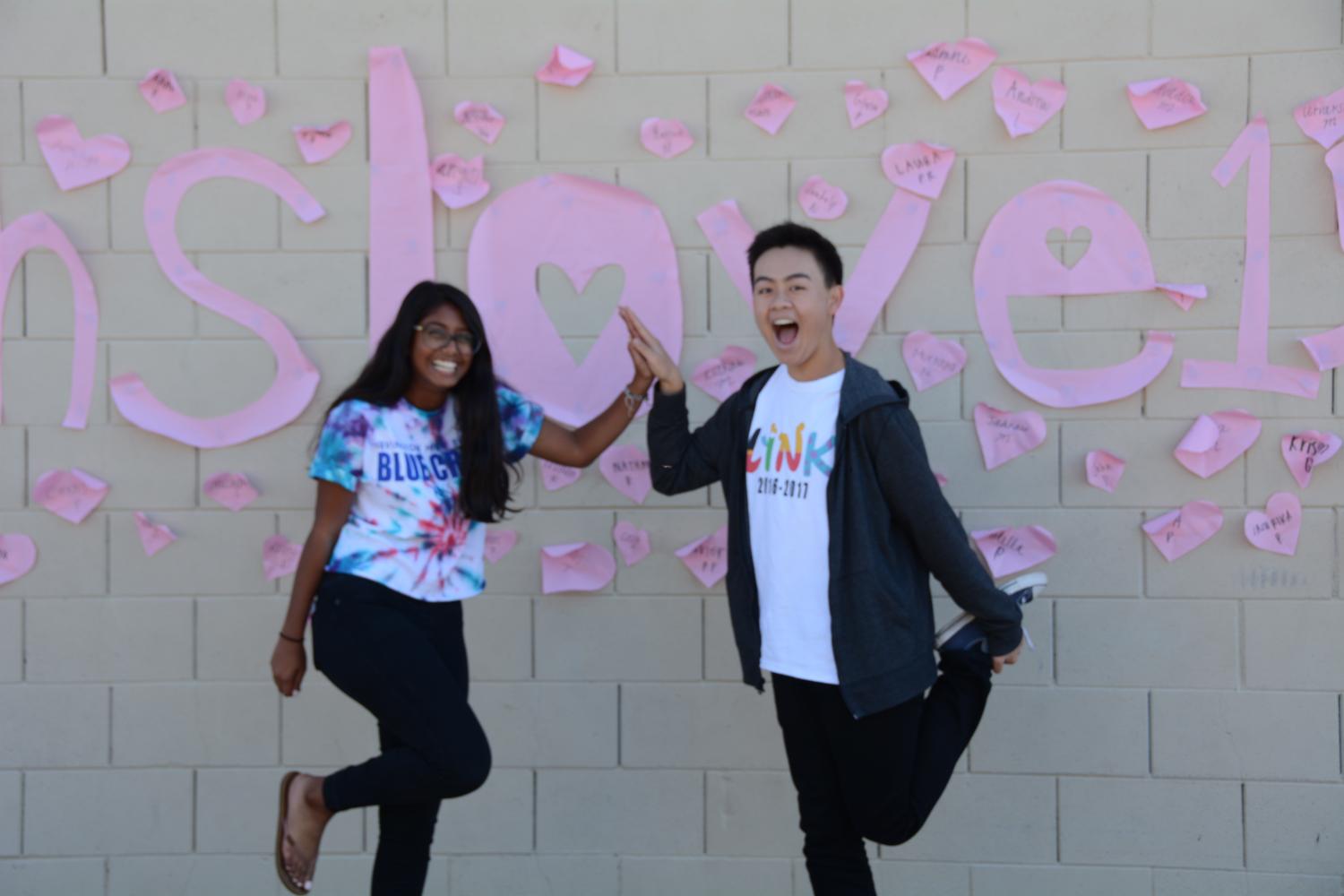 From Nov. 14 to Nov. 18, students appreciated both themselves and those around them in observance of Love Vikings Week through random acts of kindness taking place throughout the school. ASB Appreciation Commissioners juniors Jocelyn Kuo and Julia Matus-De La Torre planned the event and hosted fun activities and random acts of kindness such as passing out flyers with compliments and encouragements, as well as providing free food to promote self-love.
The week began with a diversity circle in the courtyard, where students could take selfies identifying themselves with various labels, such as "Muslim," "musician," and "kind." In the cafeteria, students saw a display of hearts represent each student by name created by ASB. Students went to a food bar in the cafeteria on Tuesday and wrote kind messages in exchange for free food. On Wednesday, Kuo and Matus-De La Torre placed flowers with attached inspirational sayings on each car in the parking lot. On Thursday, "take what you need" flyers, which had flaps that could be torn off in order to offer encouragement, were available to the Irvington community. In addition, ASB served an appreciation dinner to the staff on Thursday evening. To end the week, students wore tie-dye shirts in support of the LGBT community and took pictures at a photo booth on Friday. Photos for the week were uploaded on social media under the hashtag "#ihslove16."  
"The social media project with #ihslove16 was a success where at least every night I scrolled through my feed, I saw at least 2 to 3 posts where people say the reason they love themselves," Kuo said. "Even though we couldn't get the publicity to its highest right from the start of the week, I believe that a good majority of the people were aware by Friday."
Junior Derick Nguyen appreciated that of Love Vikings Week promoted unity.
"As an extremely pessimistic person," Nguyen said, "I find it refreshing to have a time where I see people loving themselves and the people around them."