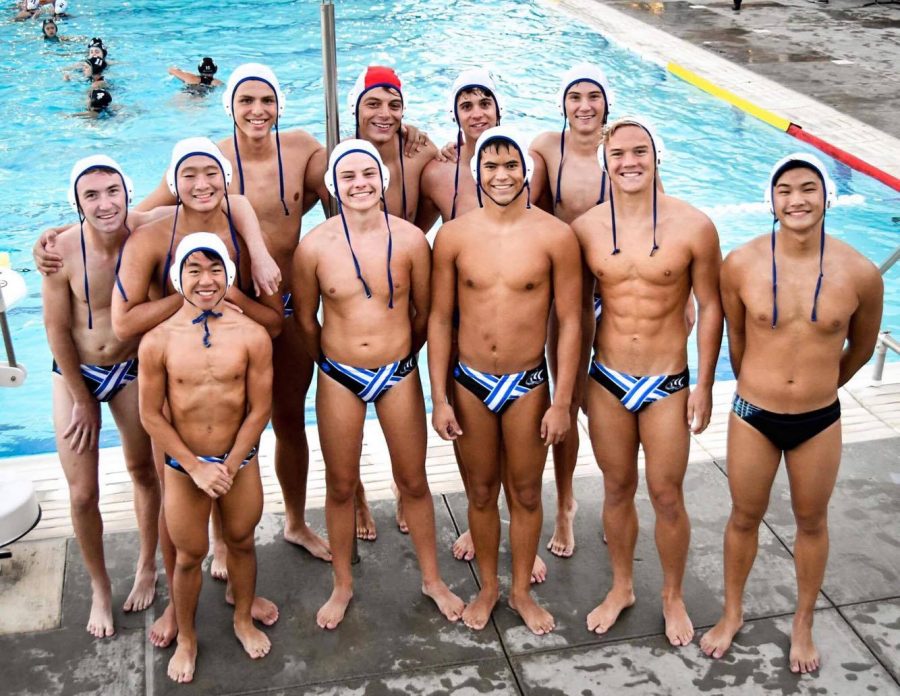 Alan Duong
Irvington's boys' water polo finished the season with an overall record of 16-4 and a league record of 6-2. Their final game of the season ended with an 11-18 loss to Washington High School in the Mission Valley Athletic League (MVAL) Playoffs, as the Vikings claimed 2nd place in the league.
Although they were not able to win the MVAL title, this year's team matched last year's 2nd place league finish, which was one of the best performances in recent history.
"We've definitely improved from previous years. Before I came to Irvington, I heard that Irvington's boys water polo had not won a single game in a season, and now we're second in the league," Captain Michael Maher (11) said.
A big reason for the team's success this year was the presence of more true swimmers, along with new additions to the team. In addition, the team featured a strong defense that focused on physicality and aggressiveness.
"I feel like our defense was the best in the league. We had a lot of tall, long-armed, and talented defenders, like Cody Pappa and Chris Garcia," Owen Schmitz (11) said.
In terms of offense, the presence of more swimmers allowed Irvington to consistently initiate fast counterattacks on the water, putting pressure on the opposing team's defense and scoring before they were ready to respond.
"We played more as a unit this year, and we were able to move the ball smoothly most games. We also had a lot of good shooters on offense," Oliver Sullivan (11) said.
The emphasis on accurate shooting that the team had in daily practices paid off in games, as the Vikings scored 240 total goals this season, averaging 13.4 points per game.
Throughout the season, the team was able to achieve a handful of dominant wins against in-league opponents such as Newark Memorial, Moreau Catholic, and American. However, they were challenged in the MVAL semi-finals against James Logan High School.
"The Logan game was probably the best game we played. It was really close, and they were hanging with us the whole game. We were all getting tired, and I could barely lift my arms towards the end. But we were able to dig deep and find some sort of energy, pulling through with the 12-10 win," Maher said.
As the tiring practices and the exhilarating games of the season come to a close, the players are already looking to the future.
"We're losing six talented seniors, but we're getting a lot of new kids every year. The majority of our team is juniors, and we're all going to get older and better. I think our team has a lot of room to improve for next year," Maher said.
As the players develop, the team plans to practice harder than ever in pursuit of next year's league championship.