Fremont Welcomes A New Hot Pot Restaurant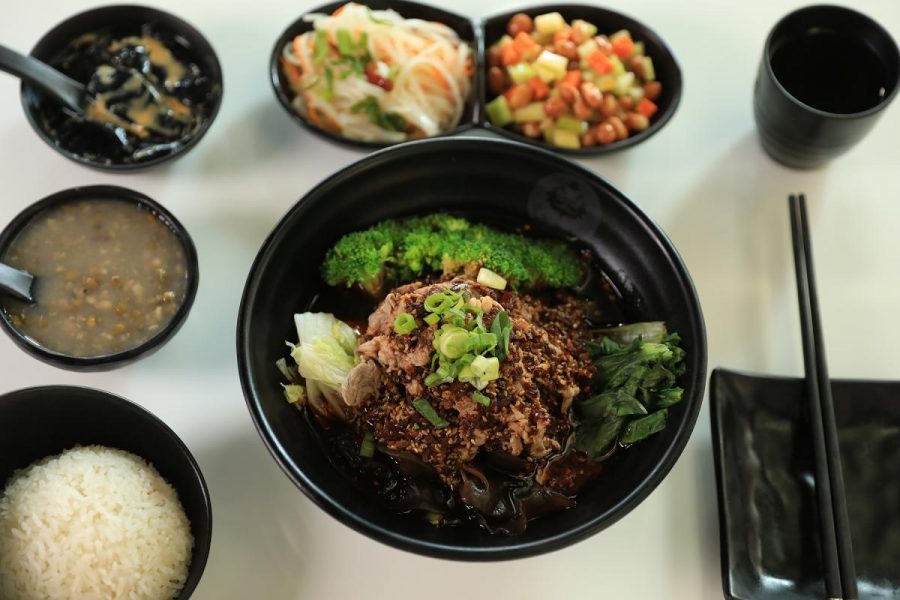 Despite the abundance of hot pot restaurants already in Fremont, Zhangfei Hot Pot, a restaurant that serves a Chinese style hot pot, located in Pacific Commons, is a welcome addition. The eatery opened in August of this year, serving up the boiled delicacy every day from 11:30 A.M. to 2:30 P.M. and 5:30 to 9:30 P.M. except Tuesday. 
Hot pot is an East Asian dish in which people can simmer selected meats, vegetables, rice, and noodles into a warm soup or broth. In recent years, communal hot pot has become trendy in the West and is a staple dish in many Asian restaurants. Initially, I expected the restaurant to be very similar to other hot pot restaurants in terms of the menu and service. 
Zhangfei Hot Pot's menu is a fairly basic and well-structured menu. Most of the menu attempts to break down the contents of the hot pot into different categories to make it easier for customers to customize their hot pot. The menu is divided into the hot pot soup base, meat, seafood, vegetables, rice,  tofu, noodles, chef's recommendations, and drinks. For $13.99, customers can pick a soup base, rice, noodles, up to four vegetables, and two types of meat. My waiter recommended that I should create my own hot pot for this price so I ordered the spicy soup base with chicken, tong ho (a leafy vegetable common in Asian dishes), cabbage, tofu, brown rice, noodles, winter melon, and cucumber.
The small hot pot I ordered was delicious, but I did feel it was quite similar to hot pots that I've tried at other restaurants. The spicy soup base consisted mostly of soy sauce and chili flakes and was much spicier than I expected it to be. I expected the tofu and chicken to be bland but they had a fair amount of salt and took on a good amount of flavor from the broth. The winter melon and cabbage were somewhat neutral but they were balanced out by the soup. The tong ho was my least favorite part of the meal because it was chewy and oily. Roasted papaya and peanuts were also provided,  delicious and crunchy additions to the hot pot, adding a welcome layer of complexity. The restaurant had great service and the food only took about 10 minutes to arrive which is much faster than most others. Zhangfei is a compact restaurant that fits about a maximum of 50 people and is very cozy and inviting. The price of the hot pot is about the same or somewhat less than other restaurants in the area. I would consider the food to be worth the price. There are plants scattered as decorations which give it a more natural vibe and enhances the experience for customers.  
Overall I would rate the restaurant a four out of five because although the food and vibe were great, the restaurant was quite similar to other hot pot places in Fremont and didn't stick out. The food was super delicious and the prices are fair. I recommend this restaurant to anyone looking for a new hot pot place to enjoy at.