Fremont Town Hall: Building A Better Bay Area
On Monday, Nov. 18, ABC7 hosted a Building A Better Bay Area meeting at the Fremont Town Hall to discuss the city's living, business, and community conditions, three aspects that make Fremont unique. Issues within those categories that currently impact Fremont were subsequently raised and addressed, with special attention towards homelessness, affordable living, business development, cultural awareness, and commuting issues.
Homelessness
To address the growing homelessness issue, a number of new and old programs were mentioned or introduced during the Town Hall meeting. The long-debated Housing Navigation Center — as well as the Warming Center opened in 2013 that provided housing for homeless during the winter —  were regarded as proof of Fremont's current efforts, while projected programs like CleanStart (a mobile hygiene clinic that travels to faith-based meal services throughout the city to offer clean showers and laundry opportunities) and partnerships with faith communities to provide housing were cited as areas of future progress. The meeting also provided a context for the nature of homelessness. 
"The people who are seen most frequently as homeless," said Pastor Jeffrey Spencer, the Tri-City Interfaith Council President, "tend to be the folks that are the stereotypes that we carry when we say 'homeless person'. The reality is that homelessness cuts across vast swathes of people. You can have the vet who is dealing with medical conditions after service who is homeless and can't find housing for a lot of reasons. It could be the family that had a medical crisis, the second breadwinner lost a job and they can't make rent anymore, and suddenly they're homeless. It could be the 18-year-old who aged out of the foster care system."
Affordable Living
Fremont's high living expenses not only contribute to the homeless crisis but also to employment as new businesses continue to establish themselves within the city. To plan for both the population growth and affordable housing, Fremont Community Development Director Dan Schoenholz suggests becoming "strategically urban."
"We recognized we needed to grow in a smart way around transit," said Schoenholz. "So our long range plans call for most of our housing growth to happen around our BART stations and transit corridors. Now around to affordable housing, we're incorporating affordable housing needs into our rules and regulations. Either build affordable housing or pay fees to the city to help us build affordable housing. We also now have a rule where new employers who do construction, commercial or industrial, also contribute money to help build affordable housing in the future."
Businesses are also flocking to Fremont. Economic Development Director Christina Briggs termed this the "clustering effect" during the Town Hall meeting, wherein companies sought to be near their suppliers as well as other businesses to facilitate business relations. This increase in job opportunities creates an influx of employees, and many cannot afford Fremont's current housing prices. 
"The cost of living is very high," said Kimberly Hartz, the CEO of Washington Hospital. "We're trying to bring in employees from all over and it's very hard to recruit. We had people coming over from the Altamont Pass. We're looking at innovative ways to either partner with Ohlone college to offer additional training so employees don't leave the community and go someplace else."
Commuting
As the clustering effect ensues, commuting from places outside of Fremont (such as Tracy and beyond the Altamont Pass) becomes equally as clustered, and a clear solution to the traffic issue was difficult to formulate during the Town Hall meeting.
"The public transit is not very good," said Fremont Vice Mayor Raj Salwan. "The biggest thing is to make people feel comfortable with public transit. They should be able to get on one bus and it should connect to the BART, the Caltrain, the VTA (Valley Transportation Authority). It all needs to be one big agency."
Mayor Mei, however, did say that updates regarding commuting safety within Fremont were made in recent years.
"We were one of the few cities where our city as well as the school district came together to do an audit of all 42 schools," said Mayor Mei. "If you're driving around Fremont, you may seem some of the new flashing cross signals as well as the new striping that makes it easier for people to note that our children are there. Also Fremont got brighter two and a half years ago and that's to help see the street. We moved to LED lights and it's not just the people being smarter, it's about being efficient."
Cultural Awareness
It was widely agreed at the Town Hall meeting that Fremont had strong cultural awareness as reflected in the people's current actions and the city's policies.
"I remember when the hands-free law came into effect," said Moina Shaiq, a Tri-City Interfaith Council member. "I called our police chief because for a Muslim woman, especially wearing a hijab, you cannot put that earpiece in your ear. How will we be hands-free? Within minutes, he sent an email to his patrol officers to let them know that this is something to be aware of. So that was very big for my community."
Shaiq and the Fremont Police Department (FDP) have worked out mutually satisfactory solutions to meet the needs of law enforcement without intruding upon religious practice. For the FPD, cultural awareness plays a large role in community trust and even police recruitment, along with the advantages of technology.
"Things like cameras, drones, we've reached out to the community and we've received feedback for that and they really do trust us to do the right thing," said Sean Washington, FPD's Patrol Division Commander. "We're able to solve crimes, respond to crimes, in a more efficient way because our community trusts that we're going to use technology in a very responsible way."
The Town Hall meeting was part of ABC7's Building A Better Bay Area Fremont week. Fremont is projected to be the first of a series of Bay Area cities that ABC7 intends to include in its overall Building A Better Bay Area program
About the Writer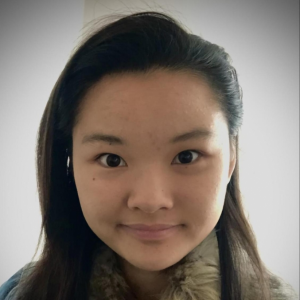 Felicia Mo, Editor-in-Chief/News Editor
Felicia (12) will be Vol. 29's co-EIC, as well as the co-News Editor for two years. She looks forward to getting back in the groove from her extended summer in COVID-19, especially since distance learning will downplay the fact that she stands at only 5' on good days. When she isn't busy pursuing or editing a news story, Felicia enjoys animating and watching history documentaries.