Misogyny: Just DONT Do It Nike!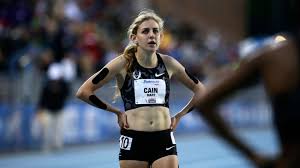 Nike has been receiving a lot of backlash after several of their female athletes came forward with accusations of gender-based mistreatment while training with Nike. Despite Nike's "Dream Crazier" campaign in February 2019 that aimed to empower all women, the company itself does not fully support their female athletes. Nike's hypocrisy is demonstrated in their equality for all "inspirational" videos, which are ultimately manipulative marketing tactics without any semblance of gender equity.
Many of Nike's training programs for female athletes are designed by uncertified men who body-shame the athletes and force them to lose weight without considering their nutritional needs. Prior to training with Alberto Salzar at the Nike Oregon Project, Mary Cain was the youngest American Track and Field athlete to make a World Championship team. Cain joined the project expecting to further her career but instead faced coaches pressuring her to lose weight which led to severe health issues including her breaking five different bones because of her lack of nutrition. Salzar also believed birth control and diuretic pills which are not allowed in Track and Field would help her become faster. Cain stated that the program didn't have certified nutritionists or sports psychologists involved, which resulted in her health issues being disregarded. Mary Cain had potential to become one of the best athletes ever but instead became depressed and suicidal because of the abuse she faced while training with Nike. Kara Goucher, a distance runner trained at the same project as Cain, claimed that she had a similar experience and mentioned that teammates were weighed in front of each other and shamed if they didn't weigh an arbitrary number that was chosen by Salazar. Several other female athletes who trained at the Nike Oregon Project have also spoken out about the toxic atmosphere.
Many other athletes have accused Nike of breaking contracts, withholding pay, and refusing maternity protection for female athletes who wanted to have children. Alysia Montaño, a middle distance runner was told by Nike that they would stop paying her if she became pregnant. While she was pregnant, Montaño was not offered maternity leave and was required to recover within a certain period of time if she wanted to continue being sponsored by Nike. Another track and field star, Allyson Felix also came out and stated that she has been negotiating for protection around maternity since 2017 but has been rejected thus far. Athletes who want to have children should not be stripped of their pay during the prime years of their athletic career. Instead of being punished for wanting to have a baby, they should receive maternity leave and a steady salary so they can return to their sport. Previously, Nike has argued that paying athletes who are not competing for any reason, such as being pregnant should not receive pay. Although this may sound valid, Nike is a huge company with an approximate revenue of $34 billion and they are capable of paying their female athletes for maternity leave.
Some people may argue that Serena Williams, a long-time Nike endorser and activist for women's rights, supported Nike after learning about the allegations made against them, stated, " [Nike] wants to support women that want to have families and that want to be moms… I'm glad that statement was made, and I know that therefore and going forward, they're doing better." Williams claimed that Nike supported her through her pregnancy and are advocates for women's rights. Serena Williams may not have personally experienced gender-based mistreatment while working with Nike, but that doesn't allow her to assume that other people haven't as well. In fact, Williams has also been heavily endorsed by Nike for several years which may make her opinion biased. She first signed a $40 million contract with Nike in 2004 and has been working with them consistently since.
Nike is an anti-femminist brand that launches "inspirational" campaigns sold as being for women and people of color with the underlying purpose of solely speaking to their progressive target market and increasing profits. Nike's most controversial campaigns have included "Believe in Something" which supported the Black Lives Matter movement and their recent "Dream Crazier" one which empowered women. "Dream Crazier" may have seemed uplifting at first glance but are meaningless and serve to hide Nike's unfair policies towards female athletes.
About the Writer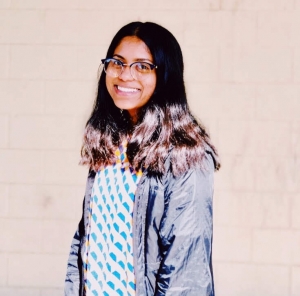 Anushka Nair, Humans of Irvington High Editor
Anushka (11) is thrilled to be HOIH Editor along with Rachel this year! She joined the Voice her sophomore year because she wanted to write about events on campus and enjoyed interviewing the diverse student body at Irvington. In her free time, Anushka spends countless hours scrolling through tik tok and watching
Hell's Kitchen.
She can't wait to make the most of volume 29!