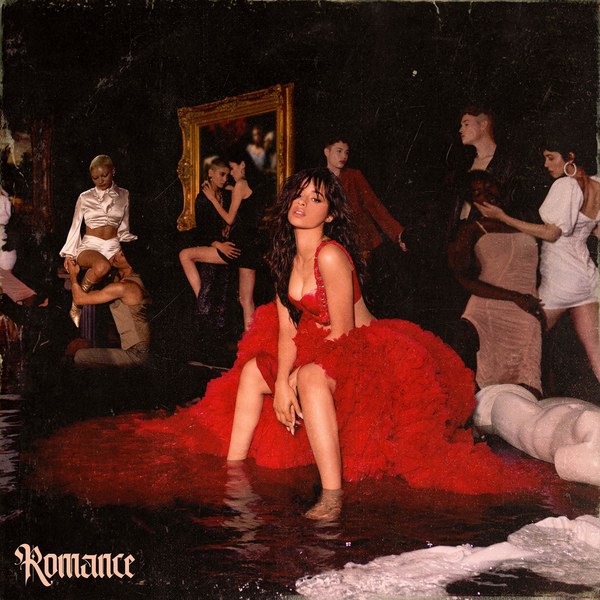 Singer and songwriter Camila Cabello released her long-awaited album Romance on Dec. 9. The album is a thirteen song anthology of Cabello's experiences with love, a mix between love ballads, pop bops, reggae, and dreamy and fun sounds- different from her previous Latin focused albums. It features collaborations with well-known artists in the pop industry such as Shawn Mendes and rapper DaBaby. Romance tells real stories of love and showcases falling in love and lust from Cabello's perspective.
The title track "Shameless", released 4 months prior to Romance, opens the album. It starts off with the faint strumming of a rock guitar, increasing in complexity when Cabello sings "don't speak". The story behind it is being brave enough to finally confess to someone you like, and the song's fierce and powerful sound really reflects that.
The second track "Living Proof" adds on to the title track. It starts off with voices of children laughing, giggling and having fun, evoke childhood memories. The voices are abruptly interrupted by the sound of the soft strumming a guitar backed by rhythmic beats. The song paints the picture of a fairy tale love story, elements also drawn upon for the music video. The dreamy sound touches upon feeling free with your partner and being able to show them your imperfections and flaws. This track was also released on Nov. 24, prior to the album.
After these two songs, the happy, fierce tone gets interrupted by a more unpleasant side of romance: regret. In "Should've Said It", Cabello calls out her now-boyfriend Shawn Mendes for not reciprocating her feelings soon enough and digs at him in this song as she sings, "If you wanted me so desperately, you shoulda said it."
The next track "My Oh My" features rapper DaBaby with a vibe reminiscent of Cabello's previous "Havana" feat. Young Thug. Both tracks tell the story of a relationship that doesn't meet parental approval. What sets "My Oh My" apart from the most of the tracks on the album is its Latin-American sound, one very similar to many of Cabello's signature works like the hit "Senorita", with Shawn Mendes, the next song on the album. Many of you might have heard this track playing on the radio as soon as it was released in June and its probably still playing.
The story and tone shifts with songs like "Bad Kind of Butterflies", "Cry for Me", "Feel it Twice" and "This Love". These songs have one theme in common and that is falling out of love, with the exception of "This Love" which is about getting out of a toxic relationship. It has a blues and R&B sound to it and is a burning ballad.
In the album, the song with the most unique theme and sound to it is the reggae-influenced "Liar", which feels made for carpool karaoke fun. This song is about denying your feelings but deep down, being unable to fool yourself. From Romance, tracks that really tug at your heartstrings are "Used to This", "Dream of You" and "First Man". Each one evokes different types of feelings, packing an emotional punch. Additionally, "Easy" and "Living Proof" are similar in this way, holding the idea of essentially being able to love your flaws because of your partner. Both songs also sound very dreamy and make you feel like you're on a cloud.
Cabello beautifully conveyed the positives and negatives and ups and downs of love using her own personal experiences. It appeals to a wide range of listeners regardless of experience because the album practically walks you through the feeling of being in love. With the exception of "My Oh My" and "Senorita", all the songs in Romance have a different sound than Cabello's previous works which had more of Latin-American influences in them. Cabello's album fully does justice to the different elements of love, whether it be platonic or romantic.