One Direction (- Zayn Malik) Gets Back Together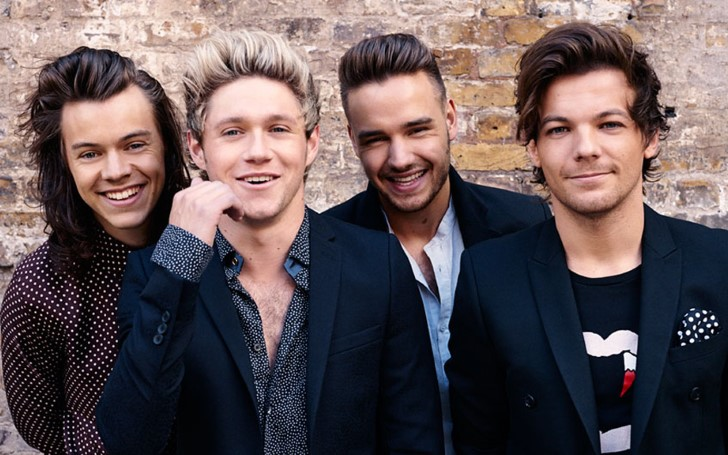 bobalover2002, Official Voice Tiktoker
April 1, 2020
On April 1, TMZ broke the news that One Direction, English-Irish pop boy band, is back with the reunion of band members Niall Horan, Liam Payne, Harry Styles, and Louis Tomlinson. Unfortunately, former member Zayn Malik who departed from the group in 2015 will not be joining One Direction again. In an exclusive interview with E! News, Zayn stated how he is continuing to take a break from the music industry to focus on his personal life, which includes spending more time with his girlfriend Gigi Hadid.
Since One Direction disbanded, the band members have gone on to launch their solo music career with either Capital Records, Columbia Records, Arista Records, or Republic Records. Niall Horan released his second album Heartbreak Weather this year on March 13, and Harry Styles has also been getting a lot of attention on his second album called Fine Line that was released back in December of 2019. Louis Tomlinson also came out with a debut album called Walls but had to cancel his UK tour due to the outbreak of coronavirus. Unlike the other singers, Liam Payne has not been releasing any new music this year but has been collaborating with many other artists throughout the years.
After all four members were finished producing their own music, Simon Cowell reached out to them to bring back One Direction. People's Magazine interviewed Simon Cowell back in August 2019, where he mentioned that he was working on a secret project that would surprise the pop community. Now, it has been revealed that Simon Cowell was hinting about One DIrection coming back together. The boy pop band has once again signed with Simon Cowell's record label Syco and already been starting to write and records songs for their comeback album since summer, and once again, it will be pop music featuring slow, romantic songs about ex-girlfriends, the wholesomeness of love, etc. Since each band member has shown their own style of music through their solo career, some fans are worried that One Direction's music style will be different than their previous music that they loved and emotionally connected to. Harry Styles noticed the Directioners' concerns, so he tweeted in mid-April saying, "We have grown for the better and so has our music. Love you all."
Besides just One Direction reuniting, their fanbase, often referred to as Directioners, has already started to grow as they wait eagerly for the new album. Twitter and Instagram have been blowing up with new One Direction fan pages, and #1DisBack has also been trending with tweets and posts that involve fans guessing the album's name, talking about rumors, and creating fan edits. The top rumor talks about how One Direction's new album will come out in June 2020, and people believe the featured tracks will be the most popular songs of this summer. As One Direction members continue to drop hints throughout social media, fans worldwide are excited for new music and possibly a tour coming soon.