Mulan 2020: Accuracy over Entertainment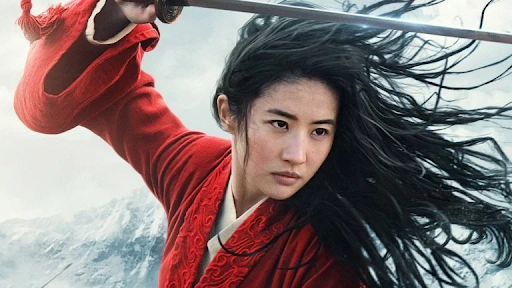 Disney's 2020 remake of Mulan, released on Disney Plus on September 4th, was dubbed a flop even before its release, given the lack of Mushu, Li Shang, and the original version's iconic soundtrack. The song-heavy and humorous original has been transformed into a martial arts movie devoid of charm and a resounding message.
The decision to adopt a more serious tone—explaining the lack of one-liners and musical numbers—was made in hopes of having the remake be more accurate to its source material, the Ballad of Mulan. The remake strives to be more culturally and historically accurate, following criticism that the original was too westernized (cue the cut of Eddie Murphy dragon). Similarly, Mulan's love interest, Shang, was cut with respect to the #MeToo movement which began as women came forward about their experiences of being sexually harassed by powerful men, often in entertainment. Now, instead of falling in love with her superior, Mulan falls for a fellow soldier.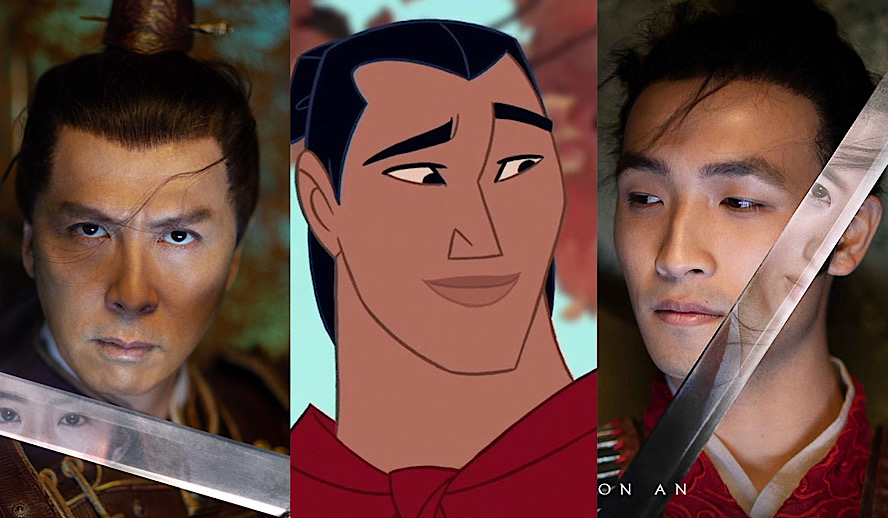 The remake also introduces Xian Lang, a witch allied with the enemy who serves as a foil to Mulan, juxtaposing Mulan's positive characteristics. After a brief battle she convinces Mulan to reveal her true identity, contrasting with the original where she was revealed accidentally.
The actual empowerment dwindles the moment revealed Mulan is reluctantly accepted by her fellow soldiers. The most empowering the remake gets is Mulan sword fighting while wearing a dress, or holding a dying woman in her arms. In the original, Mulan was also fighting in a dress. What made the scene in the original so resounding, however, was that she and her fellow soldiers used the dresses to climb the palace walls and save the emperor. The original proved that, not only could women compete with men, but that they had a unique toolset at their disposal. Unfortunately preserving historical accuracy won over resounding empowerment of the female lead.
Speaking of the female lead, Liu YiFei's delivery of Mulan's lines were awkward, forced, and devoid of emotion, much like that of her fellow cast. Scenes that were clearly meant to be dramatic were short and choppy, leaving no emphasis on their messages. If anything, this movie emphasizes that we need more Asian actors in Hollywood, and more Asians behind-the-scenes, given that the crew behind the remake was predominantly non-Asian. For a film that prides itself on cultural accuracy, it boasts a scant effort towards actual representation, especially seeing that Mulan is the only Asian Disney princess (for now).
Despite lacking exceptional acting skills, the crew upheld the standard of Disney's wave of remakes, continuing the trend of crisp visuals and gorgeous landscapes. The movie, thankfully, also lacks CGI missteps such as Will Smith Genie, making it a comfortable, albeit boring, watching experience. Critics, such as Manohla Dargis from the New York Times have praised the remake for its more mature tone and action-heavy battle scenes, but I, alongside those who contributed to the movie's 55% audience score on Rotten Tomatoes, prefer watching movies that don't repeat the word "honor" as much as Prince Zuko of the Fire Nation does. As much as I (a Chinese-American) value cultural appreciation, efforts to comprehend Chinese culture become subpar when I don't find the movie entertaining enough to revisit, contrasting with the imitating but somewhat enjoyable shot-by-shot remakes of The Lion King and Aladdin. The 2020 rendition of Mulan attempted to differentiate itself from the original by shifting the focus from comedy to action, but, unfortunately, its infatuation with preserving cultural accuracy (which was not wholly achieved) left deplorable entertainment and storytelling. Despite the original's somewhat misogynist overtones (ex. "A Girl Worth Fighting For"), it triumphs because, paired with its smooth pacing and effortless charm, it was entertaining. What the 2020 edition proves then is that accuracy and empowerment do not always equate entertainment.
About the Contributor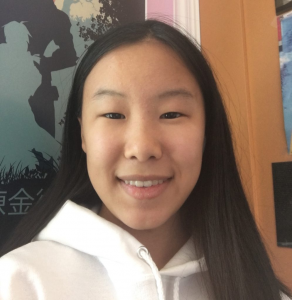 Alice Shu, Editor-in-Chief/Humor Editor
Alice (12) is excited to be Vol 29's co-EIC and co-Humor editor! This is her third year with the Voice and her second year as a Humor editor. In her spare time, she enjoys rewatching
Haikyuu!!
and dodging anime recommendations. To feed her crippling boba addiction she sells stickers to strangers on Etsy (spookystickershop). Find her on Instagram (@spookyalicee).