Musicians of Irvington: Sunny Liu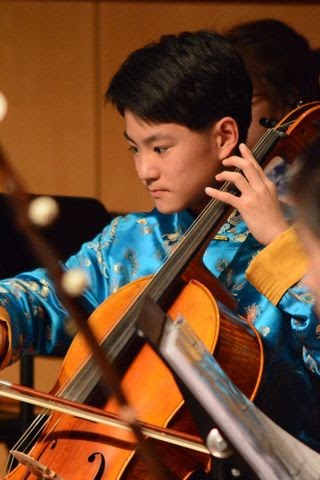 My name is Sunny Liu, and I'm in 12th grade. I play violin in marching band and have been playing since I was in 8th grade. I also play cello outside of school and for the school's orchestra and have been playing since I was 10 years old. I also recently participated in the honor orchestra for Northern California.
I started playing violin because I already knew how to play cello so I thought it would be a quick transition when I started playing. Plus, my main focus was in the Irvington Marching Band, and since there weren't any cellos in the marching band, I decided to play violin. The technicality is pretty similar, like the bowing and strings, so I could integrate my cello skills onto my violin skills. But, I think I'll still say that cello is my main instrument because I've been playing it for longer.
I try to spread out my time by focusing on any important events for each instrument. For example, this past season was marching band season, so I focused primarily on violin. However, after band season's over, I tend to focus more on cello because I have my other orchestra concerts such as the Irvington orchestra winter concert. I dedicate about an hour a day around three times a week. When I practice, I aim for perfection because I've been playing for so long and have listened to a lot of good musicians. I'm always thinking "What could I do better? What could this sound turn into? What can I make cleaner?" For example, repeated practice puts a lot of strain on my hands because you need to press really hard to make a clean sound. So, I just try practicing more to develop my fingertips to make them stronger.
I had some of my most memorable performances with Marching Band, especially this last year because I was in varsity for the first time, and I'm in my senior year. This was also the first time that violins got to be in Varsity Marching Band. Obviously I get a little nervous during performances, but I try to remind myself that I've put so much time into perfecting my music, perfecting my margin and perfecting my performance essentially. So I think over my hard work and reassure myself that I've spent all this work on this performance is going to be okay.
As for my personal goals about violin and cello, I just want to keep this as a hobby, not a profession. I think that this as a hobby really helps me out with all aspects of my life because it's super relaxing and something I can escape with. Right now, I just want to make my final year with the band and orchestra really worth it.
About the Contributor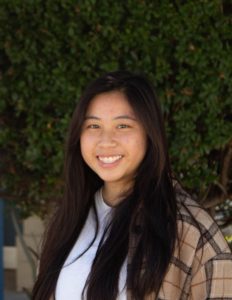 Rosalyn Weng, Opinions Editor
Rosalyn Weng (12) is the Opinions Editor for Volume 31 of the
Voice
. She's passionate about sharing her love for writing, editing, and filmmaking. She's most excited about finally being able to brutally destroy J1 kids' articles (lovingly). She apologizes in advance if she calls your writing "so bland that even Gordon Ramsay is quaking."