Brandon McAlister (Humor Editor)
Hang on for a minute...we're trying to find some more stories you might like.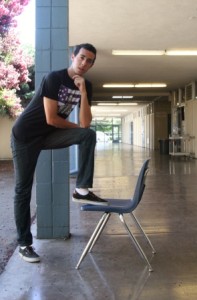 Hey my name is Brandon McAlister, but people call me Brandon McAlister for short. I am an understandable, nice, hard-working, and easy to get along with type of person. But if you're not funny, I will lose all respect I ever had for you. I will silently judge you every day and tell all my friends and acquaintances to stay away from you and your plague of unfunniness. Soon enough you'll be eating lunch by yourself! But other than that, I'm a senior and i'm looking forward to a great year!