Khushi Patel//Humor Editor
Hang on for a minute...we're trying to find some more stories you might like.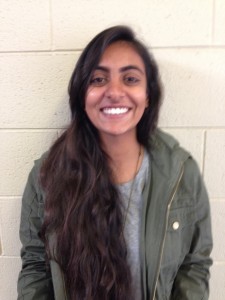 Khushi Patel is a senior and is the funniest person you will ever meet. She will one day take over the Tonight Show on NBC and will receive the first-ever Most Fabulous person award, awarded by the President. She is a Get Schooled ambassador, is on the We the People team, and participates in but does not really care about DECA (no disrespect). She is a fellow for the Ro Khanna campaign, and volunteers at the Palo Alto Veterans Healthcare System hospital.
Khushi joined the Voice staff her junior year and has since covered the WIP Color for Cookits, numerous movie reviews, boys' volleyball games, the School Board Art Exhibition, and debate follow-up stories. She has been the backbone of the Humor section since joining