Apply to the Irvington Voice!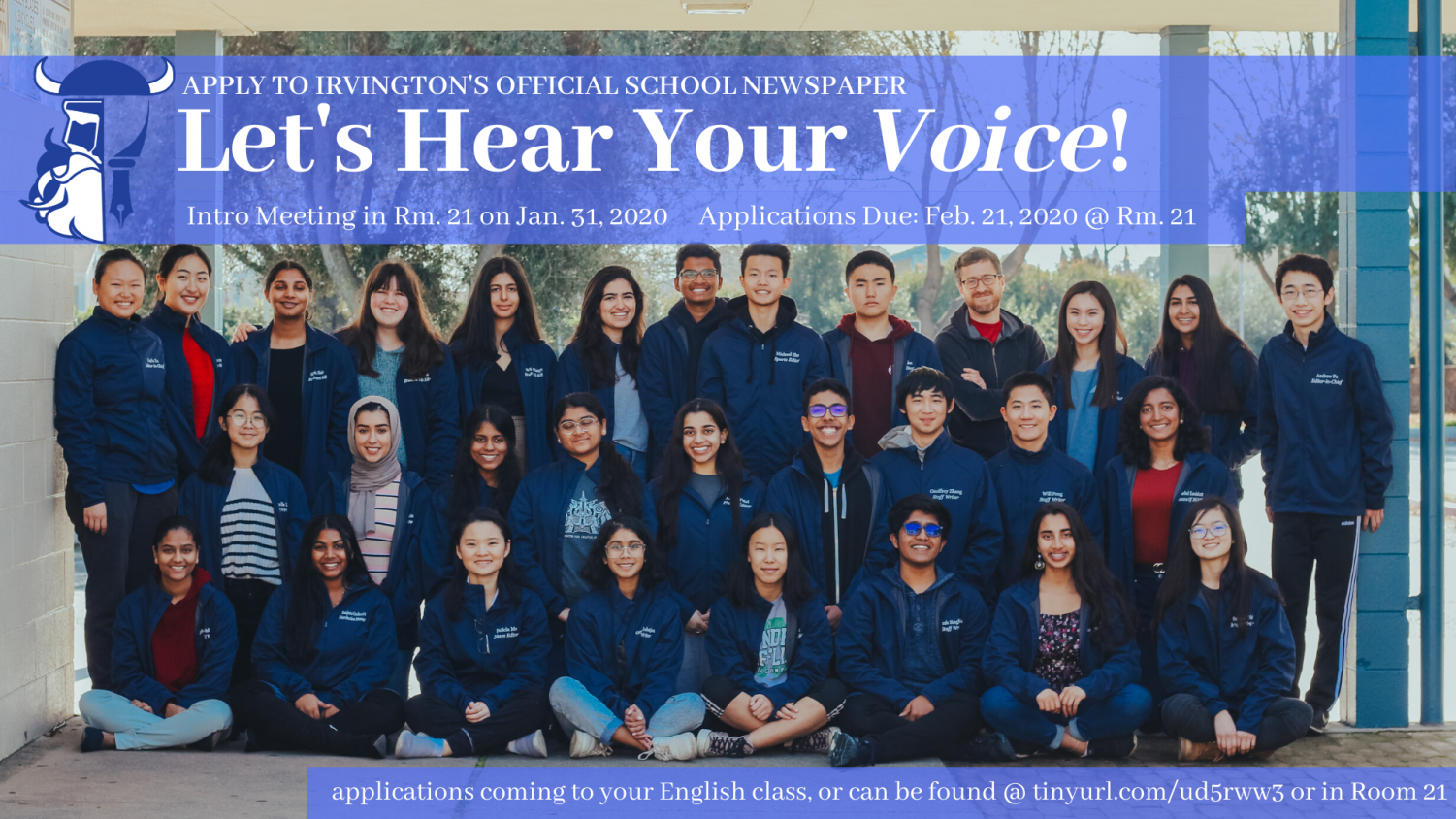 The Irvington Voice is looking to recruit a new team of staff writers for its Volume 29. If you have any interest in reporting on the stories that matter to Irvington, don't hesitate to apply!
Fill out your application here! Please submit your applications to Room 21, Mr. Phillips's room.
The 2020-2021 applications are due Feb. 21, 2020. Don't miss this chance to join the staff!