Fremont Raises the Minimum Wage
Hang on for a minute...we're trying to find some more stories you might like.
On Feb. 5, 2019, Fremont planned an increase in the minimum wage for workers within the city two years before the state mandate. This will be a gradual increase that aims to raise the minimum wage from $11 an hour to $15 for employees. As of this year, the incremental raise will be put into effect on July 1, 2019, where employers with up to 25 employees must pay a minimum wage of $11 per hour while employers with 26 or more employees must pay a minimum wage of $13.50. In the case of inflation by 2021, the wages for larger employers will be adjusted to fit the inflation.
The goal of this wage increase is to make life easier for people who rely on the minimum wage to survive the exorbitantly high cost of living. This raise will not only help adults but also students as well.
"I do think that this will help a lot of the newer employees because they usually get paid the minimum wage," said Ellie Chan (11). "They will probably get a lot more money to spend or save."
While some working students have heard of the raise, the details of it were rather unknown. "Yeah, I did not know anything about the minimum wage," a student who wishes to remain anonymous said. " As for spending, the money [that I receive] is largely for savings".
There are some exceptions to this ordinance. Employees under 25 years old may not receive the raise if they work for the government or a non-profit. Specifically, if they are a summer employee, paid volunteer, or in a job training program, they will not get the raise while being employed by such institutions. This allows organizations to continue to function and provide the same amount of service, while also maintaining the number of people who are employed. Additionally, if the city was to implement this raise for the government volunteers, then the cost of park maintenance and other services could increase by $50,000.
The increase in the minimum wage, however, does show some negative effects that may rouse concerns. According to the Fremont City Council's staff presentation for the minimum wage ordinance, smaller businesses will lose much more money paying these wages to employees compared to larger chains that pay the same amount for their employees. In addition, this wage increase is a net decrease in income for businesses. Consequently, businesses are discouraged from staying in Fremont, relocating to areas without this mandate in place and lowering job opportunities for the unemployed. With the overall raise in the minimum wage, there is no telling how the overall living cost may increase as well, especially housing. People already being paid minimum wage may find it harder to buy homes due to inflation in prices.
About the Contributors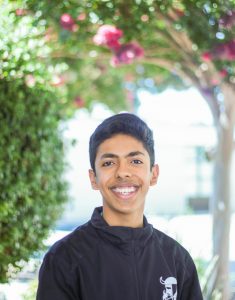 Prahalad Chari, Broadcast manager
Prahalad (11) is the broadcast manager for The Voice, and this is his second year on the staff. He runs the podcast "The Voicebox" but doesn't run out of energy easily. Known for holding many passionate "educational and enlightening" conversations, he has some trouble staying quiet. When he is quiet however, he is either sleeping, stressing, or studying.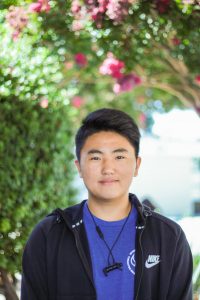 Justin Kim, Copy editor
Justin (11) is the copy editor of Vol. 28 of The Voice. He enjoys eating, sleeping, sleeping in class, and volleyball. This year he did not procrastinate on ads and got them in on time.