FUSD Implements Online Credit Recovery Summer School
On Apr. 22, the FUSD Board of Education announced its current efforts regarding credit recovery program options for the current school year. Exact details are still being decided through consultation with counselors, but potential platforms for online schooling include APEX and Edgenuity.
Though summer school registration was postponed starting Mar. 27, online registration commenced again starting Apr. 21 via Google Forms after some discussion. Students lacking devices at home can contact staff, who will then develop a distribution and collection protocol.
Seniors who lack the necessary credits for graduation can contact counselors and school-site administrators for assistance, and the 40 volunteer hour requirement has been either waived or suspended for most schools.
Currently, the FUSD Board of Education is still working with administrators, counselors, and teachers to evaluate platforms for delivering instruction to students. Additionally, they are working with the FUDTA to discuss exact details of working conditions during summer school based on CDE guidelines.
About the Writer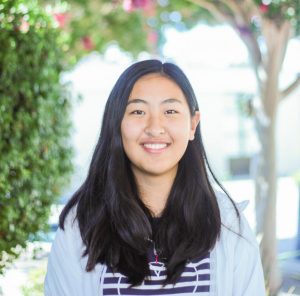 Kelly Feng, Staff-writer
Kelly (10) is a staff writer for The Voice. This is her first year writing for The Voice and she is very excited to be part of the team. In her free time, she likes to sleep because she usually doesn't get any. Aside from sleeping, she also enjoys watching anime, reading the news, or playing video games.