Irvington's Outdated Textbooks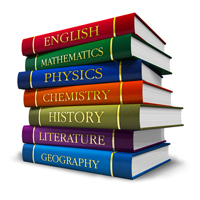 Hang on for a minute...we're trying to find some more stories you might like.
In order for textbooks to be replaced every five to seven years, over four million dollars annually is approved by the district and put in the budget towards textbooks and materials. However, teachers at Irvington have expressed concerns over the little change over the years in the state of it's textbooks.
According to the 2017-18 FUSD Interim Budget Report, "Lottery funds are estimated at $189 per student, which is made up of $144 in unrestricted lottery funds and $45 in restricted lottery funds (to be used for the cost of textbooks)."
"The text books that we have are extraordinary old," explained an anonymous teacher. "[The district] has approved and put in the budget funding for new textbooks every single year; textbooks are supposed to be adopted every seven years. But we have things like the college prep United States history book from 2006, the [statistics] book is from 2003, the AP Spanish book is from 1999, and the Biology book is from 2008."
Legislation is in place that guarantees that students have access to up-to-date and reliable information, teaching materials, and resources.
"The Williams Act of California specifically mentions textbooks and materials and supplies in it," said an anonymous teacher, "that students have the legal right to textbooks that are in good condition."
As textbooks become increasingly outdated, teaching methods have shifted considerably from using the textbooks to relying on supplementary materials such as websites, videos, handouts, interactive games, and songs. Some say that online textbooks could replace physical copies, though the district would have to purchase site licenses in order for students to access the books online.
In March, the Spanish Department chairs from high schools in the district met to discuss replacing the 20-year-old AP Spanish textbook.
"Spanish culture has changed significantly when you think about the culture in Mexico and Spain," said an anonymous teacher. "Even if there are supplemental materials from the teacher, the textbook should be updated and should be more current, especially for an AP class."
Recently, a string of textbook adoption meetings for various departments have occured. In March, the Spanish Department chairs from high schools in the district met for a Spanish textbook adoption to discuss replacing the 20-year-old AP Spanish textbook. It is now 20 years old, despite the fact that textbook adoptions are supposed to occur every 5-7 years. Even with the issue of textbooks left mostly unanswered, the textbook adoption meetings being held gives hope in finding a solution that has plagued Irvington for many years.