Irvington Girls' Tennis Defeats Washington In a Close Match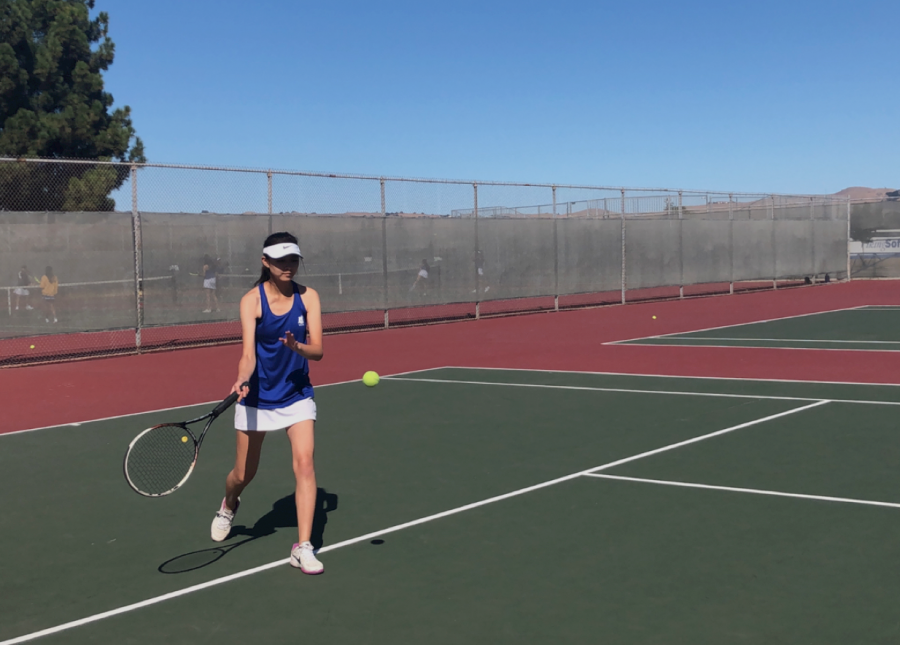 On October 3, Irvington's girls' varsity tennis team played a close match against Washington High School in the fourth game of the season. Once the two teams introduced themselves and the captains Jenny Hou (11), Kayla Xu (12), and Ivy Zhang (12) announced which players would be playing against each other, the Irvington girls chanted their team motto before stepping onto the court.
The players normally like to prepare themselves mentally and physically before coming onto the courts to play matches.
"I come on the courts every day and practice with my teammates." says Trisha Le (11) "Mentally, before a game, I try not to think about losing because playing a high position scares me. The coaches usually help us to be confident players."
They started off strong, aided by their pre-game warmup. At the start of the game, Irvington excelled as they were scoring point after point against their opponents. With support from their two coaches, the girls were returning fastballs and winning rallies against Washington. The girls had strong serves, backhands, and were quick at reacting to cannonballs as well as drop shots. Towards the middle of the game, however, the game began to slow down as a few of the Irvington players began to lose several points to Washington. After a motivational pep talk from their coach and reevaluating their strategy for defeating the opposing team, the players went back into the game with a clear head and defeated Washington High School.
Some of the team members did not expect to win so easily against Washington, which is known for having a good team.
"I thought we could win," says Charisse Hao (11), "but I thought it was going to be a lot closer than it actually was and Washington would be a lot harder to beat."
The girls excel at staying motivated, finding their opponents' weaknesses, and hitting angles. The team says that they could improve on being consistent and volleying. 
"Everyone is really driven," says Richa Ray (11), "We play smart, hit angles, and take control of the net. I think what we can work on is our consistency; sometimes we just beat ourselves by making unforced errors or overthinking shots."
Overall, Irvington's girls' tennis team has started off the season strong and hopes to continue performing tremendously in the following game on October 21 against American High School.
About the Contributor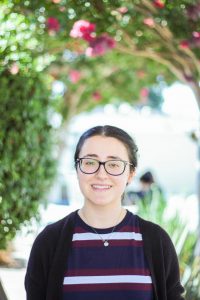 Nikoo Alizadeh, Features editor
Nikoo (11) is one of the Features editors this year, and she like reading or watching Netflix during her free time. Her all-time favorite show is Law and Order SVU, and she hates apples because they have seeds.