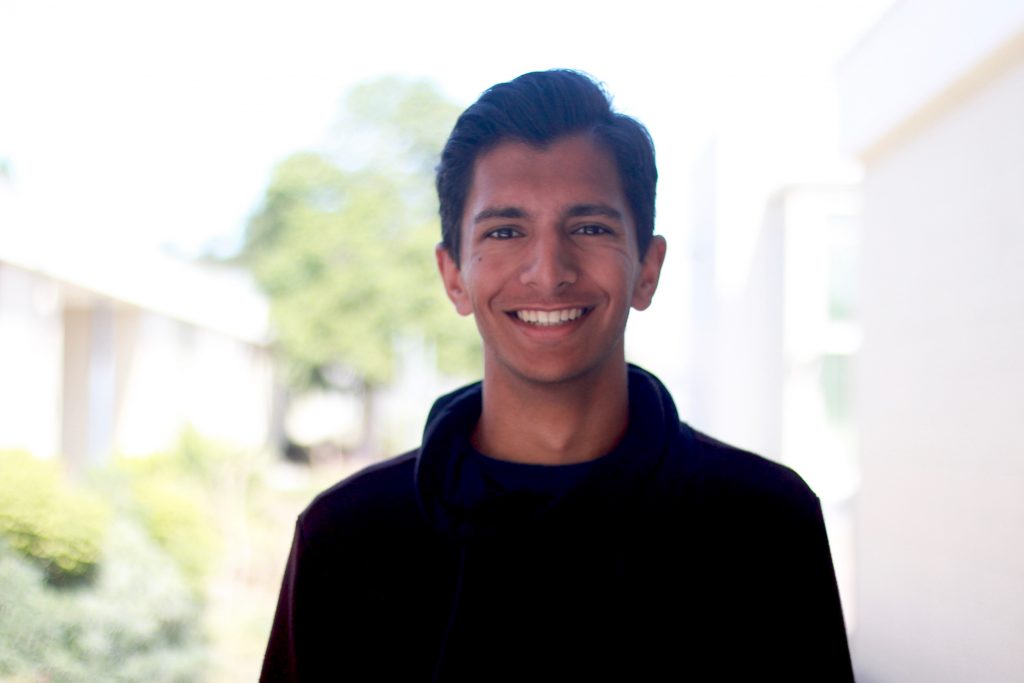 Risheek (12) is one of the editors-in-chief and is the features editor of the The Irvington Voice. He was a staff writer and sports apprentice during his sophomore year and the sports editor his junior year. This is his third and last year on the staff.
He enjoys gathering information when he writes articles and making layouts for the newspaper. His favorite part about the paper is when students come up to him talking about articles that they read.
He loves to run for fun, binge-watching Netflix shows, taking photos, sleeping till 9 p.m., and spending time with family and friends. He also enjoys going on adventures to new places and wishes that he had a driver's license so he could do that more often.
Risheek Priyadarshi, Editor-in-Chief
Jun 06, 2017

Why the school hallways suck

(Story)

Apr 19, 2017

How horrible is homelessness?

(Story)

Apr 01, 2017

Wild animal loose in school hallway disrupts several classes

(Story)

Apr 01, 2017

Color Spotlight: Orange

(Story)

Apr 01, 2017

Why we should exile dumb people

(Story)

Mar 26, 2017

Hunger Games Cancelled

(Story)

Feb 26, 2017
Feb 11, 2017

Adventure Awaits in these Valentine's dates!

(Story)

Feb 06, 2017

The media is making "white nationalists" and "alt-right" mainstream

(Story)

Nov 29, 2016

Water Polo teams end season strong

(Story)

Nov 29, 2016

Election results spark protests and discontent

(Story)

Nov 01, 2016

Key Club FRN shows the immense spirit members have for the club

(Story)

Nov 01, 2016

Key Club FRN shows the immense spirit members have for the club

(Story)

Oct 24, 2016
Sep 28, 2016

Mission loses football team this year

(Story)

Apr 24, 2016