Girls in STEM CRISPR Meetings Don't Feature Generic Genetics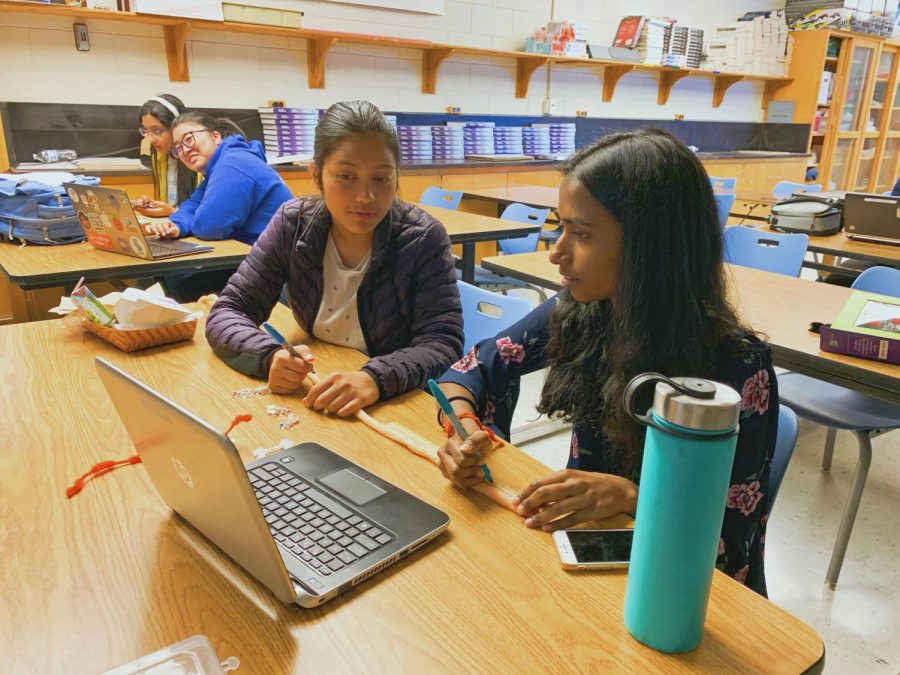 On October 17 and 24, Girls in STEM hosted lunch meetings to introduce members to CRISPR modeling, a technology that combines gene editing and biotechnology. Students who attended the meetings, ranging from club members to curious learners, were able to learn more about bioengineering, more specifically how to model example proteins. 
"We're trying out new activities and this is one of the major technical ones," said Anoushka Sen (12), the Girls in STEM activities commissioner. "A lot of the members adapted really well and were able to model a protein despite being new to the modeling software and medium." 
Though most students who attended had little to no experience in bioengineering, they learned how to use a program called Jmol to helped them to model real deaminase protein, which works with the main protein cas9 in CRISPR technology. Students uploaded a Protein Database File (PDB) into the program so that it could be converted into a form that allowed free manipulation of protein's color or shape. They then had to model the actual protein by following the correct sequence and folding displayed in the PDB file. Afterwards, students could physically model the proteins with mini toobers, or physical models of the genes that could be bent into different shapes and colored by hand. 
"They seemed to be very organized and planned out. You can tell from their detailed events so early in the year that they did a lot of prep for the club," said Yale Han (10), an attendee. "My friends went and I'm interested in STEM careers so it was my motivation for going to intro meeting and joining the club."
However, the club encountered some issues with publicity and event attendance. While the first meeting, which introduced members to the topic of CRISPR, had high attendance, this was not the case for the second meeting. This was mainly due to a lack of publicization and the difficulty of the topic. 
To address this problem in the future, Sen plans to hold this CRISPR activity again at the end of the year and publicize on multiple platforms. She will also be conducting headcounts during future meetings that will determine the amount of materials that the club should gather for its activities. 
In the meantime, Girls in STEM will be holding a variety of events, mostly during the second semester. Girls in STEM advanced to State Finals of the Hydrogen Horizon Car Competition last year and plan on participating again this year. They also plan on joining Discovery Day, an event where members volunteer to teach children about a science project.
About the Writer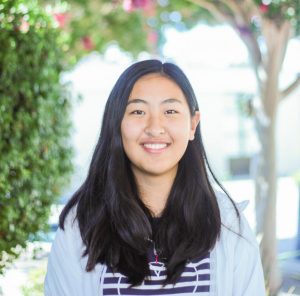 Kelly Feng, Staff-writer
Kelly (10) is a staff writer for The Voice. This is her first year writing for The Voice and she is very excited to be part of the team. In her free time, she likes to sleep because she usually doesn't get any. Aside from sleeping, she also enjoys watching anime, reading the news, or playing video games.