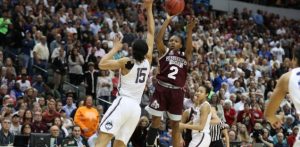 Radhika Munshani, News Editor

April 2, 2017
Professional basketball is loved and viewed avidly year-round, but March saw the spotlight shift to college athletes. This year's March Madness Basketball Tournament saw the dramatic rise and fall of the best womens and mens college basketball teams in the country as they competed for the NCAA titl...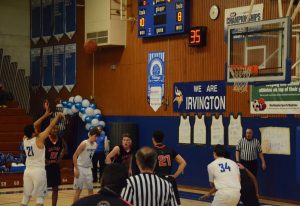 Vivian Hoang, Staff writer

February 6, 2017
On Feb. 19, Irvington's boy's basketball faced defending league champions Logan for the final game of the season. It was the second time the two schools faced off this season, after all three teams faced losses in January. The freshman team started the night with a 43-65 loss. Junior Varsity als...
April 16, 2013
Lady Vikings fall short of Huskies http://www.youtube.com/watch?v=tvsS-cXNpJE&w=100&h=56