Online voting has bright future at IHS
ASB Uses Online Voting Service for Second Round Elections
By Karthik Mayilvahanan | Editor in Chief
Irvington students took to the polls to vote for their class presidents and vice presidents on March 14. This year, however, students turned to a computer or mobile device as opposed to a pencil and scantron to cast their votes.
Students voted on Tallyspace.com, an online voting website designed for high school elections. ASB Advisor Mr. Ryan Willer, who learned of the service through Activity Director training, noted that online voting removed many of the problems that had plagued the voting process in the past, such as students not voting for the correct class, students voting for multiple classes, or students filling in all the bubbles on the scantron.
"Many students don't take voting seriously and waste scantrons, wasting money and paper," said ASB Elections Commissioner Lindsey Yuan. "The online format is super clean and more efficient than sending 40 kids out to 200 advisory rooms. We make mistakes too and sometimes some rooms don't get ballots."
On Tallyspace.com, Students enter their first name, last name, and student ID. Mr. Willer admitted that the system was still susceptible to fraud if students obtained their peers' information, and will consider adding more fields, such as birth date, as a login field.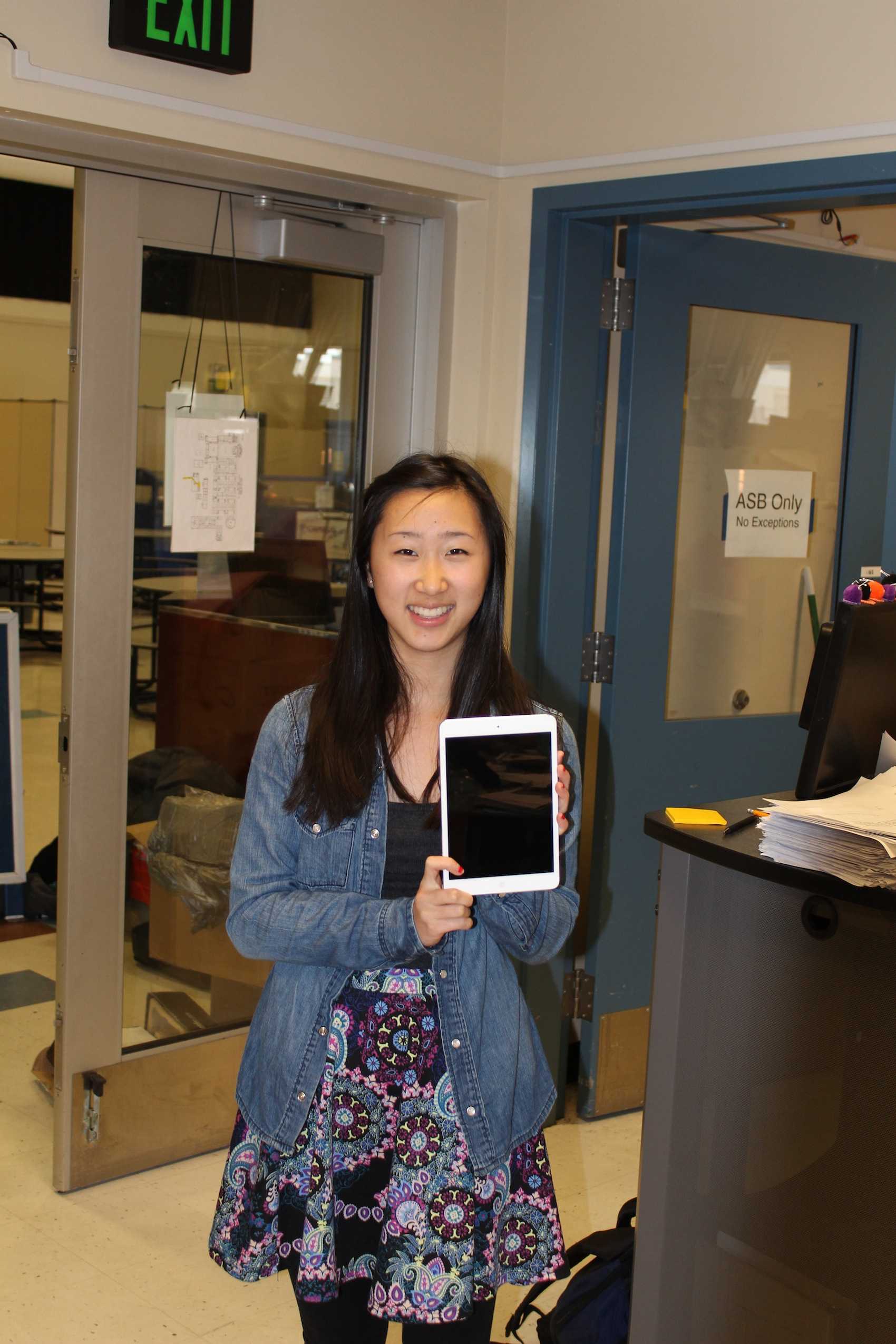 Tallyspace.com also offers an analytical service, allowing the administrator of the election to look at the names, ID's, devices used, and IP addresses of the students that voted. From this information, Mr. Willer found that most votes came from ASB iPads passed around at lunch, with ASB members encouraging students to vote.
According to Mr. Willer, approximately 900 students out of 1500 eligible students voted through Tallyspace.com, about 100 students less than would be expected when voting with scantrons. "Our goal was to get 800 votes. We surpassed our goal," commented Mr. Willer. "If less than 800 voted, we would not count the vote."
Despite this slightly lower voter turnout, Mr. Willer remained optimistic about online voting at Irvington. Tallyspace.com displayed short biographies of each candidate for voters to read, allowing students to make more informed decisions when voting. "If we get people used to this I can see voter rates going up," said Mr. Willer.
"I hope we use [Tallyspace.com] for all elections next year starting with Homecoming nominations," added Yuan.  "[It] would help the next elections team so much."