Student Life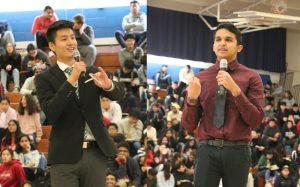 December 12, 2019
As part of our reporting on the ASG elections, staff writers Will Peng and Geoffrey Zhang interviewed the ASG presidential candidates on their campaigns and policies they would like to implement. Below are two interviews that these reporters conducted.
Geoffrey Zhang, Staff Writer

December 5, 2019
On October 27th, Mrs. Berbawy and her team of makers were invited to the East Bay Mini Maker Faire in Oakland, California, to participate in an annual public exposition of inventive, creative DIY projects people make around the world. For the past decade, Ms. Berbawy has participated in various Maker F...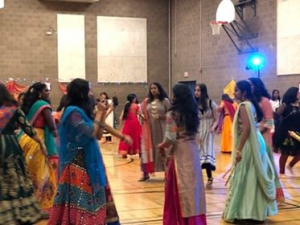 Shivangi Gupta, Staff Writer

November 11, 2019
PTSA collaborated with Students of PTSA to host Irvington's Dandiya Night on October 25 from 6-9 in the evening. The event, which aimed to bring both desi and non-desi families in the community together so that they could experience Indian culture and have fun, was a success. It brought in about 10...