SURF cultivates leaders through DRC
As the normal crowd of high school students milled about the courtyard during lunch, mobs of turquoise-t-shirted elementary school and middle school kids frolicked in fortifying leadership skills -teamwork, initiative, communication, listening, and public speaking- during the District Representative Conference (DRC), an event SURF Board E (Students United Representation of the Fremont Unified Board of Education) hosted at Irvington on Nov. 9. SURF Board E is a district-wide organization of students focussed on the implementation change at their respective schools.
Each year, administrations throughout the district select outstanding elementary and middle school student leaders for DRC in order to hone their leadership skills but more importantly to understand the applicability of their skills. Unlike previous conferences SURF moved the conference day from May to November.
"Really, our goal here is for these kids to understand what the big picture of leadership holds for them." Vice Chair Sinead Ahae said. "Holding this conference earlier really allows students to realize their potential and implement their skills at their schools."  
To break down the different components of leadership from each of the high schools in FUSD chose a leadership quality to work with and then designed a comprehensive workshop to complement that skill. For example, Irvington designed a game in which students needed to transport their team over a dangerous "lava bed" using pieces of cardboard.  
"[The activity] would be impossible given the instructions provided," Irvington SURF officer junior Stacy Shen said, "so [the students] needed to take the initiative to ask if they could piece all the cardboard together to reach the end."
Other high schools such as Mission San Jose and Kennedy designed activities relating to public speaking and teamwork respectively.  Mission San Jose High School's students challenged students to speak for a certain length of time with little preparation while Kennedy High School's students devised a hands-on approach in challenging students to work in groups to create the tallest free-standing, marshmallow-toothpick tower.  
Although the activities were challenging, DRC participants widened their capacity in leadership skills.  
"I definitely enjoyed the motivational speech," sixth grade Vice President from Millard Elementary School Dorothy said. "It really helped me get the real meaning of [what it means to be a leader]."
While watching the elementary students participate in the activities, activity leaders also enjoyed the conference.
"Each year is just as inspiring as the last," said  Shen, "and the best part is that each team member's motivation is contagious, and we all want to work our hardest [to empower these kids]."
About the Writer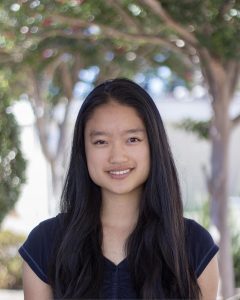 Elaine Chan, Editor-in-Chief
Elaine (12) has been a staff writer on
The Voice
for three years, was previously student life editor, and is currently c0-Editor-in-Chief. She particularly enjoys creating aesthetic layouts on indesign and interviewing people for articles.  In her free time, Elaine enjoys competitive dancing and traveling with her family.