Irvington cheer leading succeeds at nationals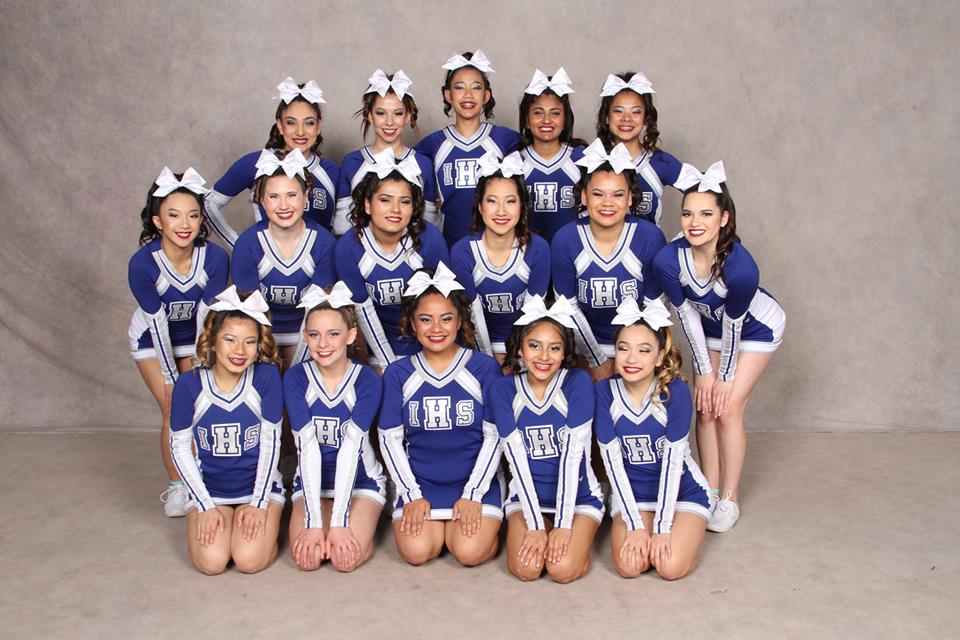 After a grueling 11 month season, Irvington cheer leading finished it off with a fifth place win at cheer leading nationals from Mar. 23-27 in Anaheim.  Cheer leading squads were required to rank at at least 75 points at any of the three regional national qualifying tournaments, and Irvington varsity cheer leading exceeded expectations at each of the regional competitions.  
Instead of the usual road trip, Irvington flew to Anaheim this year as they were able to raise enough money through a successful fundraising season.
The cheer team competed in the Medium Varsity Show Cheer Novice division, an event that consisted of some of the tumbling of all-star cheer and occasional uses of pom poms like in regular high school cheer.  
After earning an extremely successful fifth place in the semifinal round, Irvington Cheer matched their record with an equally successful fifth place in the final round.  Varsity cheerleader, Adeline Arbis (10), explains that the team was glad to have the opportunity to watch other teams from all over the country perform.  Although the competition was a lot harder than years past, Arbis notes that the team's chemistry was really what led to their success.  
"This year, we definitely have one of the best teams," said Arbis, "I mean, we all have our ups and downs, but everyone had their head in the game during nationals."
However the cheer team's success certainly did not come without sacrifices. Cheer season spans 11 months out of the year and consists of demanding two-and-a-half hour practices three days a week, not to mention a multitude of competitions and practices on the weekends.  Practices consist of warm ups and running as well as occasional weight room conditioning.  Every person in the squad has a different yet equally crucial role in the team's overall performance.  
Cheer coach, Ms. Mattingly, agrees with Arbis about the strength of Irvington's cheer team and praises the team for their phenomenal work and their impeccable attitude, work ethic, determination, and teamwork.  
"A lot of the members I had coached and trained last year stuck around this year, and they were definitely super driven, focused, and wanted to win,"said Mattingly. "Saying from my own experience as a cheerleader, although I was a pretty decent cheerleader, I wanted to go to cheer nationals to go to Disneyland. These girls went to nationals determined to win big at nationals.  After a year's worth of blood, sweat, tears, and injuries  all I hoped for was for the team to enjoy and be proud of themselves."
Mattingly notes that a particular standout moment of the year was the hiatus between the end of basketball season and cheer nationals where the team would generally be burnt out and start plateauing. The captains of the squad put together a hype video to get the team pumped for nationals, and this really brought up the team's cohesive spirit.  
For now, there will be a few weeks of break before the new season begins for Irvington cheerleaders.  Arbis, however, looks back upon the season with fond memories.  
"After nationals," said Arbis. "It was so heartwarming to know how close the entire team has become since tryouts, and I am very proud to have been a part of it."
About the Contributor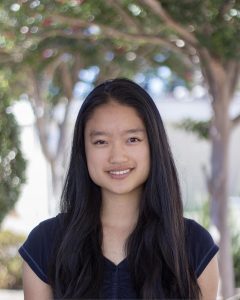 Elaine Chan, Editor-in-Chief
Elaine (12) has been a staff writer on
The Voice
for three years, was previously student life editor, and is currently c0-Editor-in-Chief. She particularly enjoys creating aesthetic layouts on indesign and interviewing people for articles.  In her free time, Elaine enjoys competitive dancing and traveling with her family.