U.S. Presidential Scholars Program nominates 11 Irvington students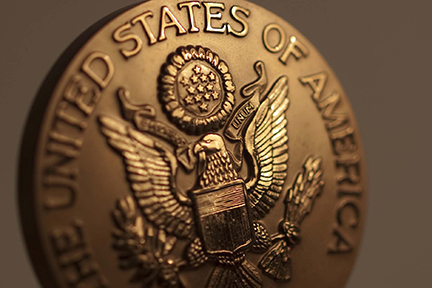 Forty-eight high school seniors of the Fremont Unified School District (FUSD), including eleven from Irvington, were nominated as candidates for United States Presidential Scholars. Nominees were invited to apply for semi-finalist positions, while up to 161 Presidential Scholars, considered "one of the Nation's highest honor for high school students," are named each year.
Established in 1964 by President Lyndon B. Johnson, the U.S. Department of Education's program recognizes graduating high school seniors for full scores on the SAT and ACT in the general component, YoungArts program participants in the arts component, or high academic achievement in technical and career programs in the CTE component.
Most Irvington students were nominated in the general component and received an email from the U.S. Department of Education providing links to an exclusive online application.
"There are seven essay questions, and general information questions, and an activities section," Presidential Scholar nominee Medha Acharya said. "It's like filling out a common application, but you have seven essays, not one."
Students chosen as Presidential Scholars in May will receive a paid trip to Washington, D.C. in June, the U.S. Presidential Scholars medallion in a White House-sponsored ceremony, and chances to meet significant public figures.
About the Contributor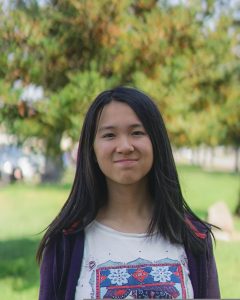 Fiona Zhao, Student Life Editor
Fiona Zhao (12) is the student life editor of Vol. 27 of The Voice, and fittingly likes warm and fuzzy stuff, as the bubble of positivity she totally is. She was a copy editor for Vol. 26. Being part of the paper for three years hasn't wrecked her, so yay? Outside of writing for The Voice, she reads and writes meta for fandom (so why is that much harder when she does it for school?) in her nonexistent free time.