Irvington Administration Accelerates Toward Goal of Gender Neutrality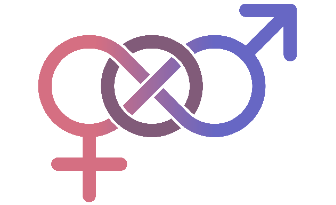 In response to California Assembly Bill 1732—passed earlier this spring—which mandated that all-gender bathrooms must be available in all public facilities, Irvington administration took action to initiate gender equity on campus.  Last year, these actions included the start of open discussions regarding gender neutrality and the gender spectrum during staff meetings as well as implementation of principles into the classroom. In this transition, teachers were encouraged to use terms such as "beautiful people,""they,"or to simply ask what students would like to be referred as. Now, the administration is bringing their attention to gender-neutral bathrooms.  
Early this school year, the administration covered signs of certain staff bathrooms with tape in order to serve as Gender Neutral bathrooms for students. Assistant Principal Monica Guzman explained that with request for gender-neutral bathrooms becoming increasingly common on campus, she hopes to make sure that the Irvington community is aware and inclusive of these students.  
"As gender is a very private journey, we shouldn't be waiting for students to tell us about it," Guzman said. "[Instead,] we should be starting to make these facilities more accessible."
Despite the progress taking place toward achieving gender-neutrality, several logistical factors are still hurdles to be overcome. For example, single-person bathrooms could become a potential logistical complication.  
"You need a key to get into most staff restrooms," said Guzman. "That's going to be the complicated piece because we need students to feel safe using the restroom without the restroom becoming an area where they're going to hide or where other things can happen. [The typical] male and female restrooms on campus open to the students have stalls—you can't lock yourself in the restroom."
In addition to bathrooms, locker rooms could be an area of future concern, and Irvington administration is unsure of how to logistically proceed with these issues at the moment.
"What we need to figure out with whatever [a student] identifies with whether or not they feel comfortable in boy's or girl's locker room," said Guzman.  "Then we [need to] figure out how to best accommodate that."
While the challenges are ever-increasing, Guzman said that it is part of public educators' jobs to support all students.  
"We truly wake up everyday trying to be better people than we were yesterday," said Guzman. "[and it's] important at Irvington for people to be comfortable in their own skin."
About the Writer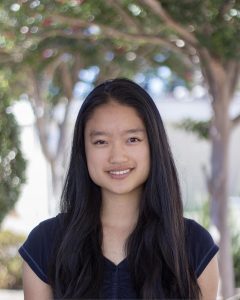 Elaine Chan, Editor-in-Chief
Elaine (12) has been a staff writer on
The Voice
for three years, was previously student life editor, and is currently c0-Editor-in-Chief. She particularly enjoys creating aesthetic layouts on indesign and interviewing people for articles.  In her free time, Elaine enjoys competitive dancing and traveling with her family.