Elf > Home Alone 2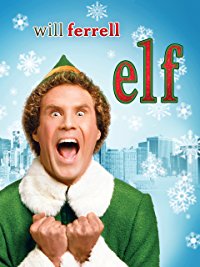 Elf is undoubtedly one of the best Christmas movies of all time. Not only does it evoke a strong sense of Christmas spirit, but it features very unique, dynamic characters. Audiences follow Buddy the Elf (Will Ferrell) as he travels from the North Pole to New York City to find his father in a thrilling journey filled with humor and heart. Home Alone 2, on the other hand, is about a boy who spends his time devising hideous means of torture. This movie battle is not even a fair comparison—Elf wins this by a long shot.
Each character in Elf is likable in the fact that they transform into a better version of themselves. Buddy started out doubting his ability to create toys but manages to instill Christmas spirit in the people of New York and helps Santa save Christmas. Buddy's father, Walter Hobbs (James Caan), started out as a grouchy old businessman but sacrifices his job to spend quality Christmas time with his sons. Elf shows that no matter who you are or what you do, you can still be the best of yourself and make a difference.
The film's seemingly unending humor is a large factor in its popularity. From beginning to end, director Jon Favreau manages to sneak humor and wit in every single scene. Much of the humor is focused on Buddy's ignorance in the functioning of society, which not only fleshes out Buddy's character, but also makes the film more interesting and fresh for the audience.
The climax in Elf is by far the greatest Christmas scene of all time. People lacking in Christmas spirit come together to sing "Santa Claus is Coming to Town", giving Santa enough spirit to power his sleigh and save Christmas. The sudden burst of Santa's sleigh blasting into the night sky is truly something special that will remain in people's hearts for generations to come.
On the other hand, Home Alone 2 is about an unnaturally clever boy who derives pleasure from punishing others. Unlike Elf's clear expression of Christmas spirit, Home Alone 2 evokes feelings of loneliness. Protagonist Kevin (McCauley Culkin) is without a family and encounters the same crooks that tried to rob his house in the previous film. Kevin creates a set of detailed plans to severely injure the crooks by setting them on fire, stabbing them repeatedly with drills, and other disturbing methods of torture. The movie uses extremely dark humor and cannot stand its ground next to Elf, which has a light, playful tone along with more humane characters.
Overall, Elf is a family-friendly movie that manages to blend humor with timeless themes such as love and humanity. It evokes in audiences a jolly Christmas spirit unlike Home Alone 2, which will leave audiences fairly disturbed. Elf is, without a doubt, the best Christmas movie to watch during the holidays.
About the Contributor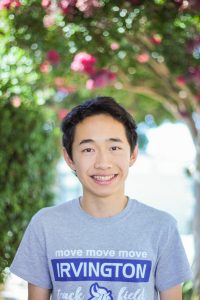 Andrew Fu, Editor-in-chief/ Opinions editor
Andrew (12) is an Opinions Editor and one of two editors-in-chief for The Voice. He enjoys writing snarky comments on opinions articles and scaring J1 kids, but not as much as reveling in the power of his EIC position. After three years of being in the class, he's just about had it with people turning in articles late and not grayscaling pictures. Grrrrr.