IHS Wrestling Fights Hard at American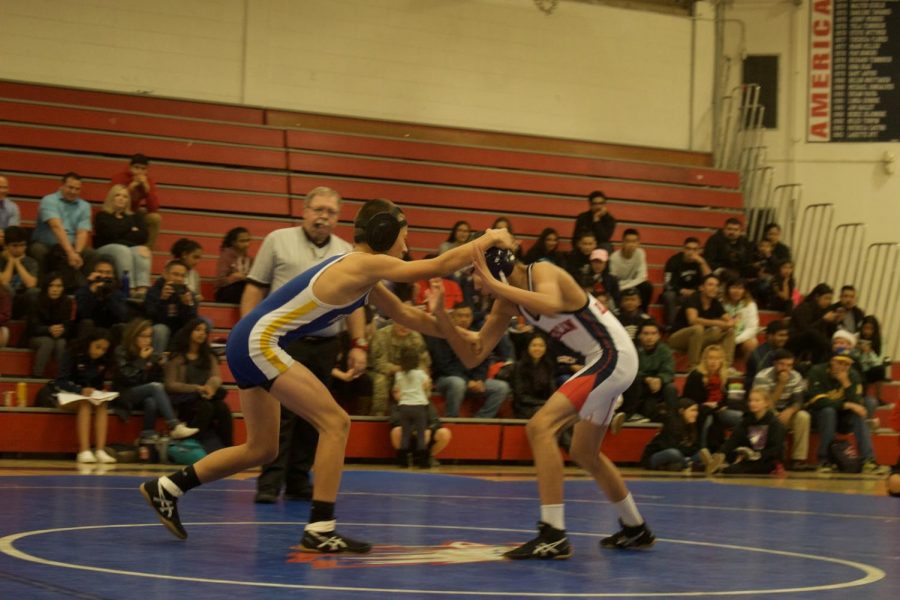 Irvington boys' and girls' wrestling faced American High School in an away dual match on Dec. 13. Although they lost with a final score of 12-70, Coach Kevin Flannery had nothing but praise for the relatively young team.
"We had a lot of freshmen competing against upperclassmen from American," said Coach Flannery. "And [American's wrestling team] is one of the best teams in the league. So I think we had a lot of fight, even the guys who didn't win."
This matchup was only the third competition Irvington's wrestling team had attended and their first dual match. Many wrestlers had only had a month in advance to prepare for the games, which made Coach Flannery particularly proud of the team's performance despite the lack of practice and time to improve.
"They're learning a lot of moves and they're doing them," said Coach Flannery. "I'm seeing them progress, so I'm very pleased with the overall aspects [of the team]."
Joseph Flannery (12), the boys wrestling team captain, was also very proud of the team at their first dual match, and remarked on a few highlights of the game.
"Our 106 wrestler did really well," said Joseph Flannery. "Also, our 152 wrestler was wrestling a kid that's probably going to qualify for states this year, but still held his own very well. All in all, everyone did great in their own way."
Coach Flannery and the team captains intend to further work with the team to improve their defense and ability to set up shots, and focus on more exact movements. So far, there has been steady progress among the team, and Coach Flannery noted that their performance during the dual match was a significant improvement from the competition they had attended the weekend before.
The team's next match will be away against Kennedy on Jan. 10.
About the Writer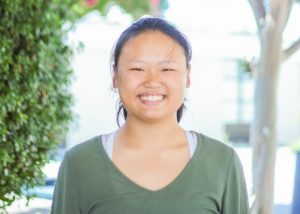 Kayla Xu, Editor-in-chief/ News editor
Kayla (12) is this year's co-News Editor and co-Editor-in-Chief for Issue 28. This is her third year in The Irvington Voice. Outside of writing articles and making layouts, you can find her in Bronco Billy's scarfing down noodles or listening to/badly singing musical theater songs. She hopes that you enjoy everything the paper has to offer this year, including new additions like our podcast, The Voicebox, which can be found on Spotify (shameless plug).