Teacher Spotlight: A Tale of Two Lives of Ms. O'Connor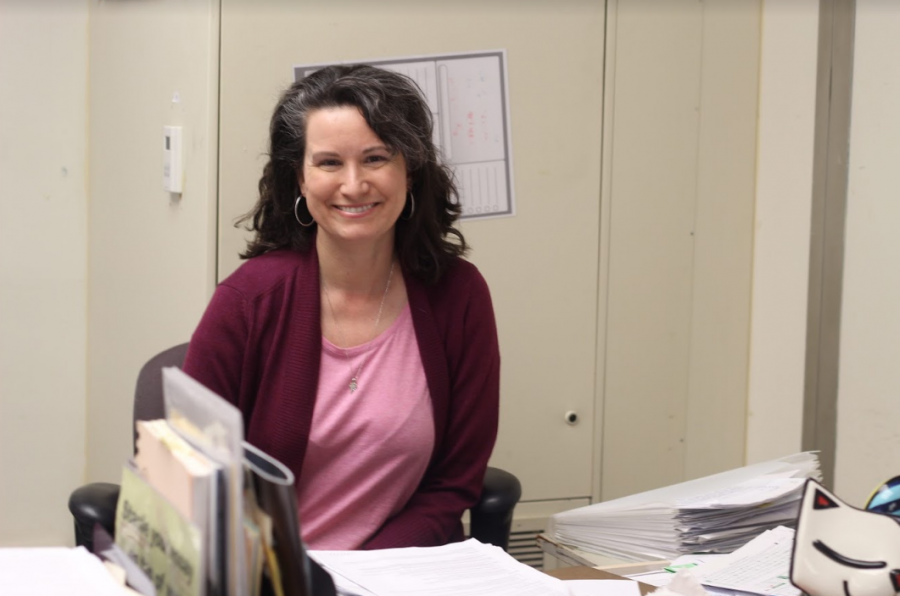 From first glance, Ms. O'Connor may strike you as a conventional English teacher. But, spend some time listening to her lively lectures or impersonations of iconic literary characters, and you will unearth Ms. O'Connor's best kept secret: her talent and passion in acting.
During her high school years, Ms. O'Connor began her journey in acting through a theater show that traveled around to different, nearby high schools. At the age of eighteen, she moved to Los Angeles to pursue acting as a professional career, where she worked in non-unique television and improvisational theater, even directing one of the improvisational shows for a year.
While the allure of acting could  often be intoxicating, Ms. O'Connor's grounded perspective on having a stable career influenced her to later become a teacher.
"For me personally, it was hard to be an actress because you had to be willing to put everything on your life on hold," reveals Ms. O' Connor. "Also, it really hit me how hard it was to make a living because so much of it depends on luck. Just being the right place and the right time. I've been through not having enough money as a child, so I was scared to do something like that."
Coupled with the volatility of the career, in light of the recent #MeToo and #TimesUp movements throwing a limelight on the culture of sexual harassment in Hollywood, Ms. O'Connor divulges the realities of what actors and actresses in the field often witnessed or experienced.
"I was once in an acting class and they told me that you know you might be asked to do an audition in a hotel room. You might even be asked to take off your clothes to prove you were willing to do and this could be a legitimately big part," said Ms. O'Connor. "But, I am more the type of person to walk away from unhealthy situations like this than some other folks were."
Throughout the ups and downs of pursuing an acting career as a freshly graduated high school student in the big city, Ms. O'Connor ultimately found her current passion for teaching in the stability of her "straight job," as it is referred to in the acting community.
"I was a secretary at a private high school and junior high school. It was my day job, or actually my straight job. In the world of acting, you can't say 'my day job.' You have to say that this is my straight job. That it's not real and won't put a curse on my real career of acting."
While serving as a secretary, she was exposed to the high quality of education that students at private schools were receiving. Ms. O'Connor reflected on her own experience as a high school student at her local public school and realized that there was more that could be done about increasing educational quality in these overlooked schools.
"I moved back home. I had not gone to college before because I did not think I would end up needing it. I got my Bachelor's Degree and my credential. I worked at Newark Memorial High School for five years before becoming a teacher at Irvington."
Sitting at her desk, Ms. O'Connor laughs as she reflects on her early years at Irvington and the developments of the school over the fourteen years she has worked there.
"I have had so many good memories at Irvington throughout the years I've taught here. One of my favorite aspects of Irvington is that we as a school do so many things. We are so focused on getting everything done that we never really realize how much we accomplish until we try to explain it to someone else."
About the Contributor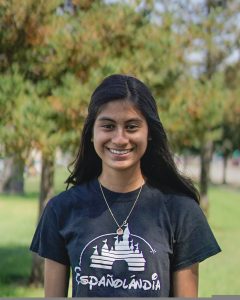 Isha Sanghvi, Editor-in-Chief
Isha (12) is the news editor and one of two, editor-in-chiefs for The Voice. Not only does she enjoy using her voice for expression through journalism, debate, and creative writing, she also loves destressing to rap and Broadway music! A human of many contradictions, Isha can either be found spitting fire bars, or trying to uncover the latest front page story.