FUSD Board votes against Sex ED for elementary curriculum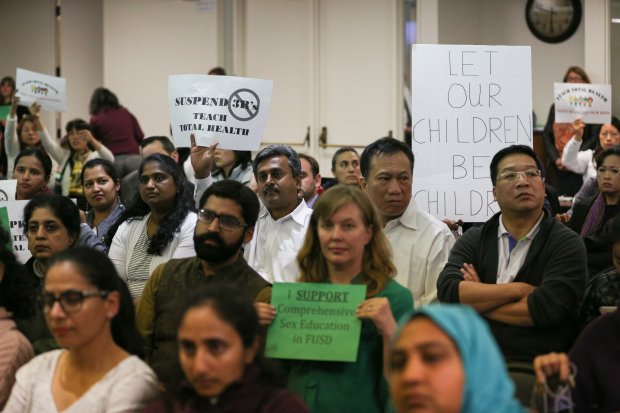 On May 2, the FUSD board met for a final decision on the 3Rs (Rights, Respect and Responsibility) Sex Education Program. The board voted 3-2 against the the program's implementation for 4th to 6th grade and 3-2 in favor of its integration in 7th to 8th grade curriculum.
The 3Rs program was introduced in December 2017 to replace the old curriculum, which  violated several components of AB 329, the California Healthy Youth Act of 2016. However, this new program was met with a variety of concerns from parents, many of whom believed that the 3Rs was too sexually explicit and inappropriate for elementary school students. The implementation of the program was debated upon in several board meetings over the course of this year.
According to former FUSD board member and parent, Ivy Wu, the absence of this program in 4th to 6th grade is not a violation of the California Healthy Youth Act, as AB 329 does not require sex education to be taught to 4th to 6th graders. It only requires sexual health to be taught once in junior high school and once in high school.
However, 4th to 6th grade students would also lack sex education of any sort, as the old program had to be scrapped because it did not follow AB 329. Students would only begin learning about sexual health in junior high and high school.
"The fact that 4th to 6th grade kids who entered puberty already will not be getting any sexual education of any sort is extremely damaging," Leena Yin, an FUSD alum and sexual health educator said. "The 3Rs program would've helped them improve their health and protect their boundaries."
Many people who advocated for the removal of the 3Rs program stated that the curriculum was also not entirely compliant with California Healthy Youth Act. Fremont Parents 4 Kids, an organization that advocated for the removal of 3Rs in Fremont schools, released a statement listing various AB 329 violations by the 3Rs curriculum. According to Fremont Parents 4 Kids, the 3Rs would "downplay the consequences of contracting HIV and STDs…fail to provide information about the curriculum to parents of English-learning and special education students…[and] fail to provide an adequate alternative curriculum to opt-out students."
"We always wanted [the district] to look at total health, [which includes] the six content areas emphasized by the California Health Framework, but the district is putting the sexual health aspect first," Wu said. "It's always been our argument that sexual health should be one of the components of the six content areas, but since AB 329 passed in 2016, organizations like ACLU want Sex Ed to be included and implemented in the school district right away."
The decision had elicited attention from local Congressman Ro Khanna (D-CA17) who said in a Facebook post, "I strongly disagree with FUSD Board's vote to reject the 3R comprehensive sex education curriculum. Sex education is critical for the safety of individuals of all ages, and this policy will silence voices, put students in danger, and increase overall risk in our communities."
Khanna has also promised to speak at the next district meeting to present his views to the board.
The 3Rs program is only set to run temporarily. Between June and July of 2018, a new committee will review available sexual health curriculums and a recommendations to the board in January 2019, after which the district will adapt a program that is better suited to students.
"I'm really disappointed that the board decided to opt out thousands of children over this curriculum, a curriculum that was really comprehensive and informative in the ways that children deserve to be protected," Yin said. "I truly hope that the board comes together and finds an appropriate and inclusive curriculum to implement next year."
About the Contributor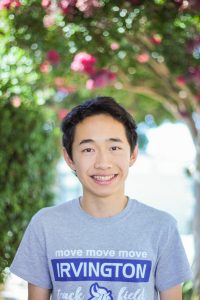 Andrew Fu, Editor-in-chief/ Opinions editor
Andrew (12) is an Opinions Editor and one of two editors-in-chief for The Voice. He enjoys writing snarky comments on opinions articles and scaring J1 kids, but not as much as reveling in the power of his EIC position. After three years of being in the class, he's just about had it with people turning in articles late and not grayscaling pictures. Grrrrr.