A Clash of Opinions: FUSD School Board Elections
The Irvington Voice interviews candidates Fahria Khan, Hua Li, Dianne Jones.
As the rest of the United States voted in the midterms Tuesday, Nov. 6, Fremont voted on local legislators, specifically for the new members of the Fremont Unified School District Board With Larry Sweeney and Yang Shao's term coming to an end, two seats were available to seven candidates. Larry Sweeney ran for re-election, while Norman Howell, Dianne Jones, Fahria Khan, Hua Li, Hiu Ng, and Sylvia Wong were first-time candidates. Dianne Jones and Larry Sweeney were elected by the community.
The candidates all had different approaches to alleviating Work to Rule, the last teacher strike that teachers engaged in for a salary raise. Fahria Khan hoped to establish clear communication within the community while rallying for a salary increase by working with local and state governments. Hua Li also proposed garnering a salary increase, though he believed the district should partner with large companies and the city council to create a bonus pool for teacher salaries and other expenses. Dianne Jones advocated for a resolution to this issue through increasing the budget by obtaining parcel taxes and bonds from the government.
Teacher salaries also affect teacher access to affordable housing in Fremont. Candidates Khan and Jones both hope to work in partnership with the City of Fremont to make housing accessible. While Khan hopes to establish some relief by providing a subsidy for mortgages, Jones hopes to work with housing nonprofits to cover part of the costs. Candidate Li, on the other hand, hopes to take a different approach; he suggests that building new housing specifically for teachers and that teachers should work for housing.
The candidates also have opinions on how to improve school infrastructure. Many of the high schools in FUSD were built decades ago, and recently, many of the school facilities have been failing. For example, just a few weeks ago, Irvington High School experienced a two-week power outage and Mission San Jose High School experienced a water main breakage. Candidate Khan suggested that obtaining bonds to renovate existing infrastructure while redistricting schools to better allocate resources. Candidate Jones believes obtaining more funds from the government will help ease the district's financial tension. Candidate Li believes that FUSD does have the funds for such projects; however better budget planning needs to take place.
FUSD is experiencing a budget deficit of at least $1.6 billion. This means that the district has trouble affording to renovate existing school facilities and building new ones in order to combat overcrowding. Candidate Khan believes the district has done a good job managing their lean budget, but needs to pass a new parcel tax and/or bond measure in order to raise more money. She also hopes to put a focus on public funding, of which FUSD is lacking. Candidate Jones also believes FUSD needs a new parcel tax (a property tax that's used to fund public k-12 education in California) and facilities bond to increase revenue. ] Facilities bonds are passed by the state and is used for building and renovating school sites. Candidate Li, however, believes that money is currently being mismanaged by the district and the budget deficit could be alleviated with better planning and allotment of funds.
Each candidate prioritized different issues to tackle. Candidate Khan hopes to first focus on innovative curriculum. Candidate Jones believes that increasing the budget and managing teacher salaries are of the utmost importance. Candidate Li prioritizes stress in students as the most urgent issue at hand.
Fremont is a community of very diverse ideas, and the candidates all different approaches to tackling its most pressing issues.
About the Writers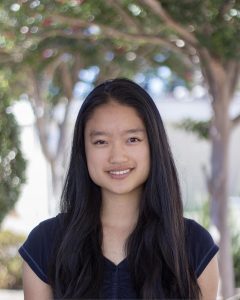 Elaine Chan, Editor-in-Chief
Elaine (12) has been a staff writer on
The Voice
for three years, was previously student life editor, and is currently c0-Editor-in-Chief. She particularly enjoys creating aesthetic layouts on indesign and interviewing people for articles.  In her free time, Elaine enjoys competitive dancing and traveling with her family.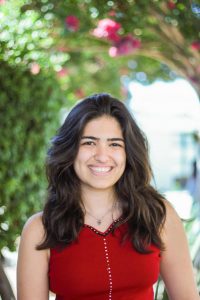 Roxana Shahmohammadi, Opinions editor
Roxana (12) is an Opinions editor and in her second year in The Voice. She is looking forward to playing good cop to Andrew's bad cop. She is very pretentious with tea and her favorite is the pomogeranate one from Trader Joe's.