Irvington Sweeps Through a Successful Marching Band Season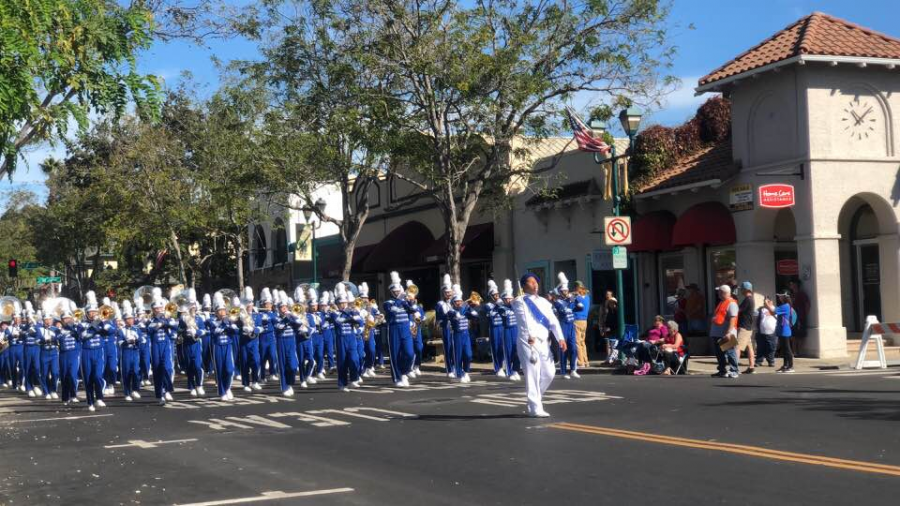 Irvington's marching band and color guard had a successful season, performing during the Homecoming football game halftime show and consistently placing in competitions against the rest of northern California.
This year, Varsity marching band never placed lower than first. They earned either first place (first out of all bands in their division), sweepstakes (best out of all divisions in each category: music, marching, showmanship, overall parade, or auxiliary for color guard), or a combination of those in each of the four band reviews, or competitions, they attended.
"I'd say this was a pretty momentous season. I think being able to lead really developed me as a person and seeing the group come and work together really is a thing of beauty," said Varsity drum major Raymond Zhao (12). They performed consistently, and had a better season than last year.
Comprised largely of freshmen first-time marchers and upperclassmen, Junior Varsity (JV) marching band attended three band reviews and showed enormous growth over the course of the season. "The experience was extremely rewarding," reflected JV drum major Mary Tang (12). "I was able to see the entire progression from when marchers couldn't tell their left from their right until they placed 4th out of 25 bands at the last band review, and that was incredible."
In addition to rehearsing for competitions, band and color guard set aside practice time to develop a routine to perform at the halftime show of Irvington's Homecoming football game on October 20. Conducted by Field Show drum major Sarah Joyce (12) and assistants Chloe Retika (11) and Quinn Ouyang (10), marching band played songs from The Incredibles soundtrack while they arranged themselves into formations and color guard did a routine with their flags.
Although marching band had a successful streak, the season was cut off unexpectedly when the last competition, Lincoln band review, was cancelled. With all Irvington bands attending the last review of every season, it has become a traditions.
"Lincoln's supposed to be our last band review and we normally have a last practice, a last sectional, a last bus ride, and a last awards ceremony, but we didn't realize it was our last until it passed," said Joyce. "It was really sad not to have those lasts, but we had the Denny's fundraiser and then band movie night, and that was nice."
About the Writer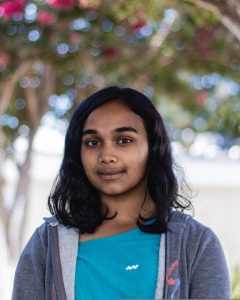 Shivani Manivasagan, Staff Writer
Shivani (10) is a staff writer for The Irvington Voice. She joined journalism to get to know the behind-the-scenes of Irvington (and to improve her writing). Besides playing 4 instruments, she spends her time reading and dreaming about the future. She's always ready to try something new.