The G.O.A.T who cooks goat curry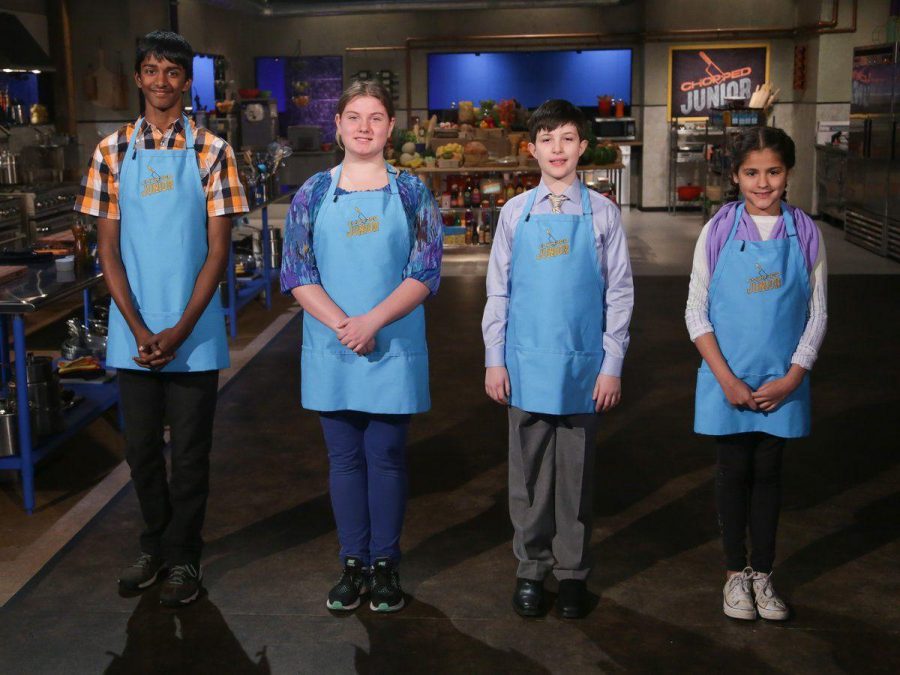 Although a vast majority of junior high students can barely grill a cheese sandwich, Natraj Vairavan (10) made cheddar cheese ice cream within five minutes on Chopped Junior as a seventh grader. His culinary prowess may not have been apparent when he was in sixth grade, but his slightly burnt garlic bread during a Boy Scouts outing was just the beginning of an unforeseen competitive endeavor. Soon after returning home, he went to the grocery store with his mother to buy ingredients and create masterpieces of his own.
He learned the basics of cooking from his mother, who, though initially surprised at his interest in cooking, eventually became his biggest supporter. Together, they made his first dish, garbanzo bean curry, though he primarily observed his mother due to his fear of the hot stove.
"When you put oil into the pan and you add vegetables, it starts sizzling, so I got super scared and walked away to ask my mom for help," reminisced Vairavan.
After developing his skill set through multiple dishes, he submitted an application to Chopped Junior, an arduous six-month process which entailed 11 to 12 video call interviews. As a culmination of his efforts and, according to him, an abundance of luck, he received the magic words from the Food Network office: that he had been selected as one of 52 participants out of 7000.
Filming the episode in Manhattan was a dream come true, and Vairavan sheepishly poked legendary television host Ted Allen to make sure he was awake. He made it to the dessert round by cleverly incorporating Indian spices to make the judges' favorite dish of the competition: goat curry and jasmine rice with fried turnips.
"I kept asking myself how I can mash two cuisines, but keep [my dishes] true to each at the same time," pondered Vairavan as he tried to showcase his Indian American roots through cooking.
Back in California, he uses intricate dishes as an outlet for his artistic vision. He recently made macaroni and cheese, a classic American meal, and gave it an Indian twist by incorporating turmeric, green chilies, and onion seeds. To him, food is his way of paying tribute to his binational heritage and bonding with his family.
Now at Irvington, he continues his culinary journey such as by organizing ASG's edible cookie dough contest, in which eight teams competed to win Mr. Rodocker's approval. Vairavan attributed the event's immense success and an overwhelming amount of sign-ups to the fun nature of the competition. He hosted it on Jan. 10, two weeks before finals, to alleviate the inevitable stress on campus.
"When everyone rushed toward me to get the ingredients [within the two- minute time limit], it gave me Chopped Junior vibes," chuckled Vairavan. "It was nostalgic—it felt like it was happening all over again."
About the Writer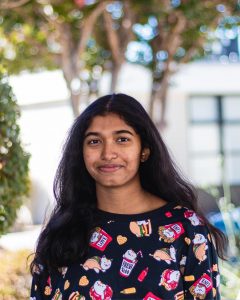 Srinidhi Sankar, Opinions Editor
Srinidhi (12) is an opinions editor of The Voice. She joined as a staff writer her junior year because she wanted to catch the best of the juicy rumors at school and dish about them. Most of the time you will find her hangry, walking up to thirty minutes to find a fabulous burger or spicy food. When she isn't eating, she'll be watching Trevor Noah or laughing at some good ol' Fox News. The only way you can get her to stop binge-watching dramas is to tempt her with clever puns or treat her to quality bibimbap.