A World Filled with Covert Magic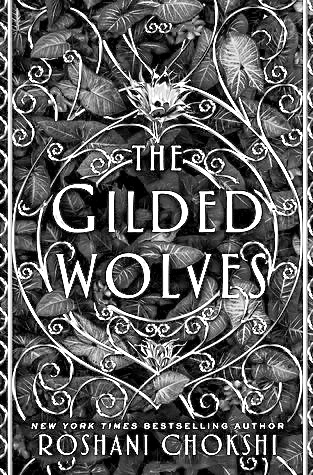 Author Roshani Chokshi, renowned for her take on Indian folklore and mythology with her successful Star-Touched Queen series,  has come out with her newest book, The Gilded Wolves, which is the first book in the series and fans have nothing but praise for this book. Set in the rich, lavish city of Paris in 1889, treasure-hunter and wealthy hotelier, Séverin Montagnet-Alarie is offered a chance to obtain something he has never had, but only if he manages to acquire an ancient artifact. This artifact is key to the Order of Babel, an ancient organization as old as time and one that has cast Séverin out from society. However, to complete this task, he's going to have to rely on far more people than just himself. He bands together a group of misfits that involve: a genius with a sharp tongue, a mathematician with a magical secret, a dancer who can read people's past, a botanist who just wants to be left alone, and an outcast from his own society. If Séverin manages to stick to the plan and make sure everything goes in order, the team will have nothing but riches to bathe in for days. If he fails, however, death might be the only thing that they will possess in the end.
This story was incredibly action-packed and addictive, with twists and turns at every corner. While still grabbing the reader's with its vigorous plot, the story tackled many dilemmas in the time period that the novel is set in and in present day. For example, some characters in this book are biracial including a Spanish-Filipino boy, an African and European descendant, and the main character himself who is French-Algerian . Expected of the time period, especially in a dominantly white country, these characters were often discriminated against just based on their skin color and were often denied access to things most Caucasians were. Séverin and Hypnos, who are both half white, desired to belong to both sides of their heritage but was torn on which one to decide on. There was also the fact that they were downright denied access to one side just based on their ethnic background. Chokshi also manages to incorporate the rich history and culture of 19th century France to really emerge readers into the setting.  
Despite the thrilling premise of the story, like in any novel, there were a few setbacks. Many readers were outraged with this novel's similarity to another book called Six of Crows, by Leigh Bardugo. Although The Gilded Wolves is definitely different and unique to itself, there are elements that ring a few bells and make some readers question the inspiration behind it. This includes having six members, pulling a heist, getting revenge for being betrayed, and having similar characters in terms of race. There is also a sense of rushed world-building in the story. Many reviewers of the novel have claimed while the story was good, they themselves couldn't quite immerse themselves in the world that Chokshi built because the action was too fast-paced.
I would recommend this book because it is very attention- grabbing and a fun read. Fans of the Oceans Eleven franchise would most likely be compelled to read this book since it has an equally smart and diverse crew, fit for the job. With her commendable amount of queer culture, mythology, history, and superstition, Roshani Chokshi is sure to impress with her new novel The Gilded Wolves.
About the Writer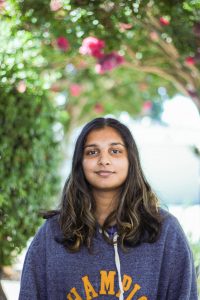 Akshita Nair, Entertainment editor
Akshita (12) is an entertainment editor for her second year in The Voice. Her favorite part of being on The Voice staff is writing articles and the free food.You can usually find her reading fantasy books or watching tv shows instead of doing her actual work. If you mention Hamilton, certain book titles, or her dog, she will never stop talking. So don't do that.