Should I Munch on School Lunch?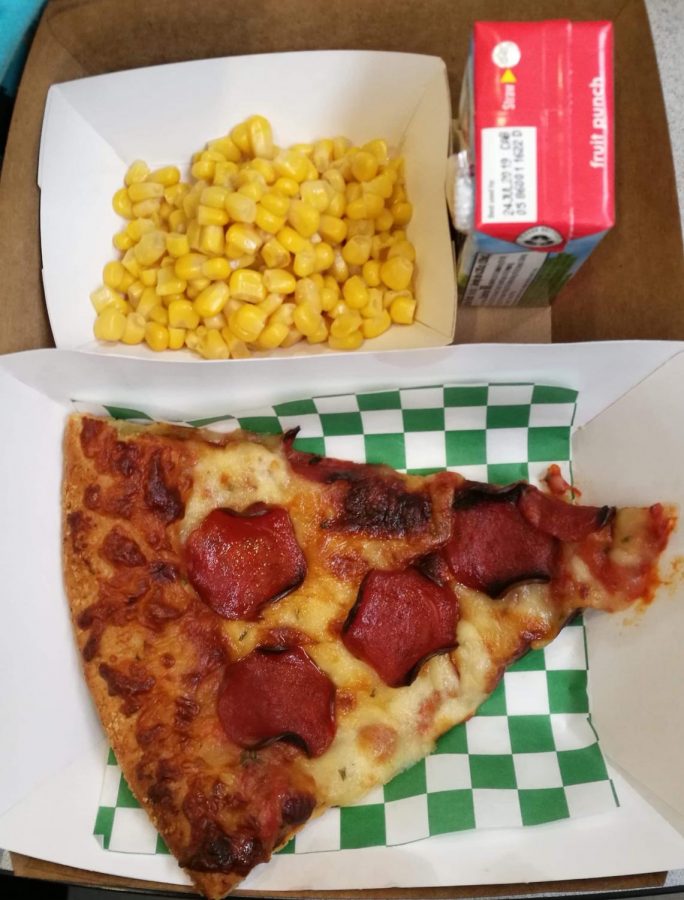 As a loyal school lunch consumer since first grade, I've tried everything from Walking Tacos to Chicken Nuggets with Orange Sauce. The lunch lady greets me by my name, I know how to type my ID number within a second on the keypad, and I know the exact location of every condiment on the shelf. I'm no food critic, but I can safely say that the food at Irvington is much better than at Horner.
While the cafeteria line is intimidating at first glimpse, the line moves quickly and clears up within the first 15 minutes of lunch. I have P.E. as my fourth period, so I have the added bonus of easy access to the best food options.
Walking into the cafeteria, my first impression is the salad bar's vast offerings: canned corn, peaches, celery, kidney beans, oranges, and apples. Horner only had an entree and not nearly as many sides. After lifting a cardboard tray from the stack and a miniature one for sides, I proceed onto the entrees. A typical day will have pepperoni, cheese, hawaiian, and sometimes buffalo chicken pizza, as well as cheeseburgers and yogurt parfaits available. However, on Taco Tuesdays, the cafeteria offers exclusive hardshell tacos for the first few dozens of individuals who come to the lunch line. A chicken leg with a side of mashed potatoes and orange chicken is also offered about once a week. After grabbing an entree, the next stop is drinks. The cafeteria offers chocolate or regular milk, as well as apple, grape, orange, or fruit punch juices for free. Soda and water are also available for an additional charge of $1.00. I typically grab an apple juice or a fruit punch, then type in my number on the PIN pad to be digitally charged for the total of $4.00. Sometimes freshly baked chocolate chip cookies and string cheese are also for sale at an additional charge.
Out of all the food selections, the tacos, burritos, and mashed potatoes with the chicken leg are the best. It may be since they are not offered as often, but they certainly do also run out the quickest. The tacos have lettuce, meat, and cheese in them, and the burritos have chicken, cheese, and rice. Unlike Horner's soggy lunches, the pizza and cheeseburgers from Irvington's cafeteria are pretty good. However, it is still easy to get tired of them easily when buying lunch everyday. All lunches are served hot and are pretty good for their price.
While many complain about school lunches because of past bad experiences, I suggest giving Irvington's cafeteria another try. This time, run quicker to the line so the best entrees don't run out.
About the Writer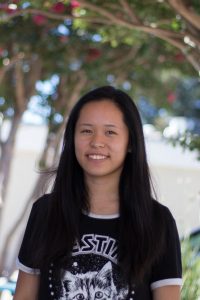 Nancy Zuo, Staff Writer
Nancy (12) is a staff writer for The Voice and this is her first year on the staff. She likes to squish her three cats and binge Youtube videos when she is not writing for The Voice. During her free time, she likes designing button pins, flyers and t-shirt designs.