Boys' Tennis Serves an Ace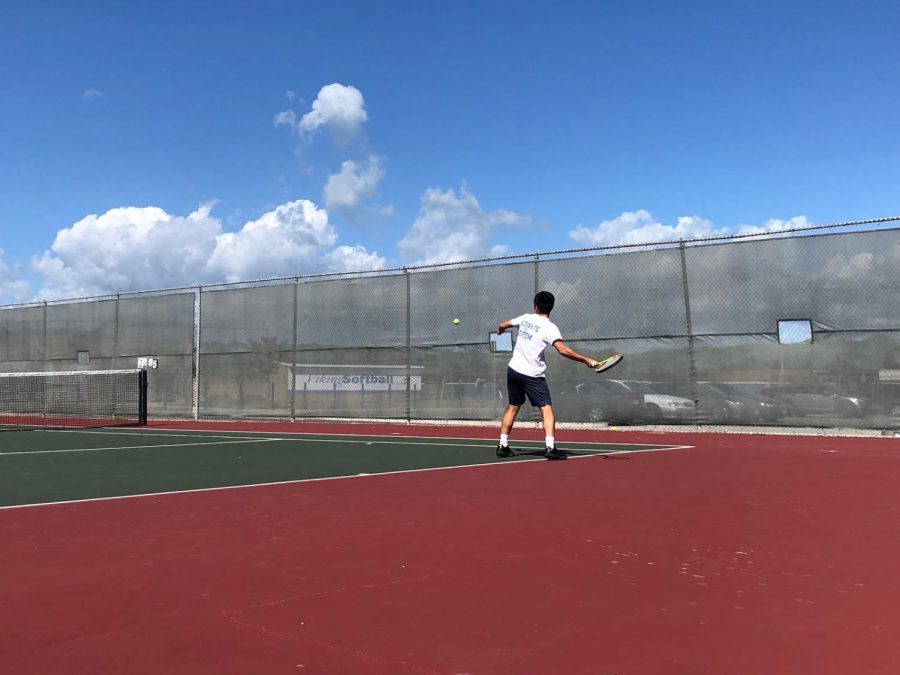 On April 9, Irvington's varsity boys tennis team played a victorious match against Moreau Catholic High School. Before the tournament started, they practiced by playing against each other. They appeared to be prepared and confident as they practiced serving and backhand hits. When players from Moreau arrived, Coach Dan gave the team a pep talk for a few minutes before they stepped onto the courts.
Irvington started out strongly by scoring many points against Moreau. Luc Pham (10) excelled as he scored point after point against his opponent. He started out with strong overhand serves, hit deep shots, and returned fast balls. However, during the middle of the match, Pham began to falter as he served the ball too high and a few of his serves landed outside the boundary. But soon after, he regained his winning streak, beat his opponent, and was satisfied with the outcome of the match.
"My expectation was to play to my capabilities and hopefully win." says Luc Pham (10) "We got the win and I thought I played a decent game."
One of Irvington's strengths was overhand serves. Numerous serves were left untouched by Moreau, which helped them gain an edge. The players' speed also contributed to their win. They responded quickly and were able to return balls that were far from where they were standing.
The players' dedication to playing tennis outside of school played a huge role in their success. Many of them practice on weekends to work on improving their skills for their next match.
"I practiced over the weekend for this game specifically," says Jaden Wei, "but I also play in the offseason to get ready for all the games in the season. I was expecting to come out on top because that gives me confidence, which improves my game. Today [my expectations] were fulfilled, and I think I did well on maintaining focus and overcoming obstacles such as the strong wind."
The team had some difficulties in previous games at the start of the season.  However, based on the efforts and success in this game, next season looks pretty good for IHS Tennis.
About the Contributor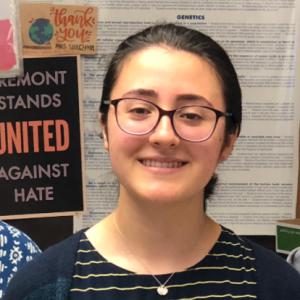 Nikoo Alizadeh, Features Editor
Nikoo (12) is excited to be entering her third year as a member of The Voice. She has been a part of The Voice since her sophomore year and she has been a features editor for two years. She enjoys rewatching her two favorite TV shows, Criminal Minds and Law & Order SVU, as well as learning how to bake in her free time. Her IG is @nikoo._alizadeh.