Changes Come with 2019 Staff Vote
The yearly staff ballot, in which over 87 teachers voted on Irvington campus procedures, that took place in May resulted in exciting new changes that will be implemented in the 2019-2020 school year. While not all teachers voted, 50 percent of the total number of teachers still had to vote "yes" for a proposal to pass. New FUDTA representatives, as well as School Site Council and Site Liaison committee members were elected. Among the most surprising changes, however, were the removal of the Responsibility Center (RC) and minimum days starting at 9am.
In an overwhelming majority vote, minimum days were changed to start an hour later, meaning that school would end at 1:45 p.m. The delayed start time would mean that the first day of school, Finals Week, and other minimum days would begin later, giving students the opportunity to sleep in for a little longer. The concept of a late start has been advocated by students, parents, and teachers alike, and is major transition in the bell schedule.
Additionally, the Responsibility Center (RC) will no longer be implemented at Irvington next year, mostly since it was underused. Removing the RC was decided by a slim vote, and many teachers are still questioning how students will be removed from class if they are not sent there. Students would be sent directly to the office or their assistant principals, and that could be a problem considering how often administration is out of office. Furthermore, questions have arisen about how in-school suspensions would be handled with this change.
"The RC has had a lot of problems, and we've been trying to fix the overall mission of what it is for a few years," said Mr. Phillips, who worked in the RC this past school year. "We've only been making minor incremental improvements to try to fix a system that wasn't great to begin with. With the ballot, we're forced to start anew, and while it is a challenge, it could be more beneficial than trying to fix something that was already so broken."
During Staff Development days, teachers usually focus on certain areas to provide better quality education and cater towards the ever-changing student body's needs. For the upcoming year, teachers have decided to focus on ways to improve student and staff wellness, as well as place an emphasis on intervention for struggling students.
Several new additions were made to the School Site Council and the Site Liaison Committee, with many new teachers elected as members. Ms. Marsella-Jensen, for example, transitioned from being a FUDTA representative to being part of the School Site Council. Ms. Marsella-Jensen has previously served on Site Council as a parent at Gomes Elementary School, providing her with experience for the role.
"It's just making decisions for our school site," said Marsella-Jensen of her future responsibilities. "There's decisions that come back from the district office that we don't have control over such as from the state, but when we get this certain amount of money, we're deciding as a site how we want to spend it. It gives us some autonomy."
Additionally, teachers voted for five FUDTA representatives. Ms. Burton, one of the elected representatives, is now serving her second year as a union representative.
"We keep the communication going, and we make sure we put all the stuff in the teachers' boxes, do all the emails that aren't through the district, personal emails, that kind of thing," said Burton. "We also hold meetings for the staff to give them updates because we can't give those updates during staff meetings because of things like confidentiality."
Although several changes were made, certain aspects of how our campus runs will remain constant next year. The FLEX schedule, which was newly implemented this year, will continue to be a part of the school day on block days next year. The system has had an overwhelmingly positive response from both students and teachers alike. Likewise, the special block schedule during standardized testings, such as CAASP and CAST, will remain unchanged.
About the Writer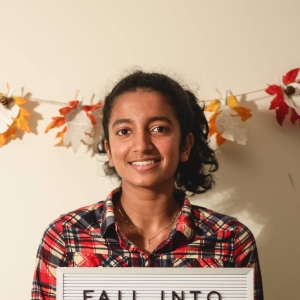 Rachel Kavalakatt, Humans of Irvington High Editor
Rachel Kavalakatt (12) is excited to be Humans of Irvington High Editor at the Irvington Voice. She started Humans of Irvington High two years ago with the mission to capture the heart of the Irvington community through telling personal student stories. Her passion for storytelling and connecting with others immersed her in the world of journalism, and she has never looked back since! Rachel's personality traits include being Canadian, spontaneous renditions of
Hamilton: An American Musical
, and an obsession with spoken word poetry.