IHS Synapsis Dissection Opens up Hearts and New Opportunities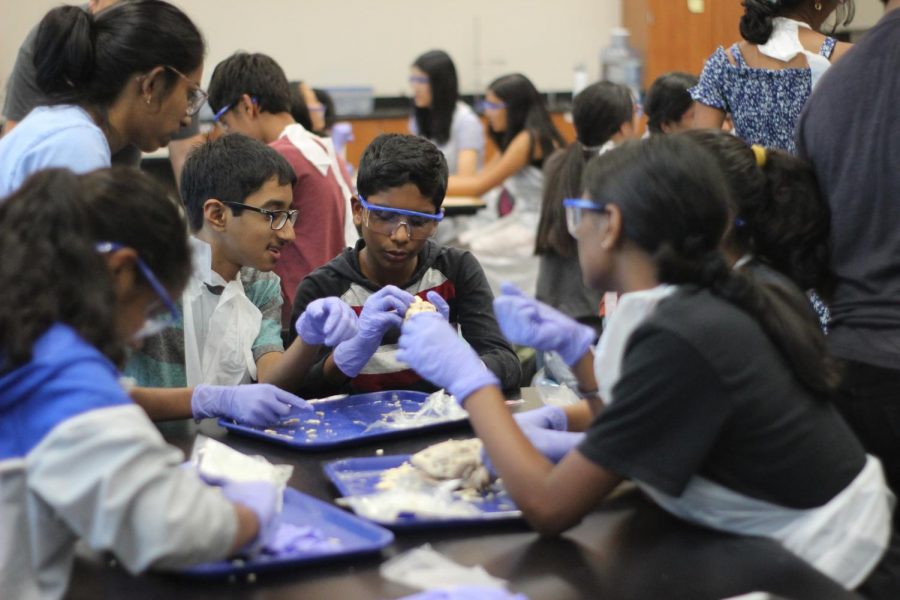 On October 7th, members of IHS Synapsis, a club that focuses on expanding access to the medical field, gave members an opportunity to dissect sheep hearts and learn more about the cardiovascular system. With experience from last year's brain dissection under their belt, officers organized a successful event that introduced many prospective biology students to a new experience.
Prior to the dissection, the club officers had to preorder sheep hearts and other tools for their members' use during the dissection. Since the hearts arrived later than expected due to a shipping mishap, the dissection had to be postponed one week. However, despite these difficulties, the event ran smoothly. 
"I was surprised that so many people were here even though we delayed the dissection by a week," Darsh Singhania (11), co-president of IHS Synapsis, said. "Last year we only had 20 people, so 41 is a big improvement."
The mood in the room was lively as officers of IHS Synapsis passed out gloves, trays, goggles, and one heart per pair of participants. Before the dissection, members watched instructional videos where scientists demonstrated the procedures that needed to be followed during the dissection. The club officers also showed members a labeled diagram of a heart and provided them with a guide on how to cut the heart so they could see the main parts of it. Armed with preserved sheep hearts and scalpels, participants were let loose to begin dissecting.
Club officers supervised the procedure, instructing students on where to make incisions as well as pointing out specific sections of the heart and telling members how they functioned. After cutting their hearts open, many students stuck their fingers or scalpels through the numerous arteries and veins, imitating where blood would have flowed through. 
For most students, this was a special opportunity to get hands-on experience with real organs, instead of studying textbook diagrams and considering, only in theory, how hearts function. This event functioned as a supplement to the academic curriculum which could be afforded on the club's budget versus the limited classroom resources. 
"I was expecting to learn more about the structure of the heart by dissecting it," Selina Song (9) said. "It was my first experience dissecting something in a science classroom, so it was actually a really fun learning experience as well."
Unfortunately, some participants did not cut their hearts correctly. Instead of cutting along a specified line, they cut directly through the middle of the heart: this may have revealed the parts of the heart, allowing students to see inside, but it also damaged the more fragile components of the organ.
"I guess explaining how to do things more [would improve the dissection] because I heard a bunch of people cut from the wrong side, and the video was very different from what happened in real life," Song mentioned.
This hands-on experience enhanced the participants' understanding of the heart's functions, but also provided them with an opportunity to discover new interests. For students that would not be able to experience a dissection elsewhere, the heart dissection created a unique opportunity that could very well open up a new career path for them in the future. 
About the Writer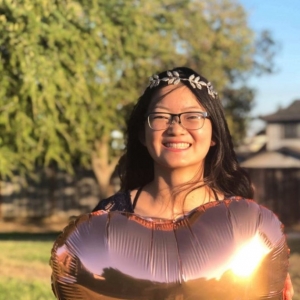 Serena Yeh, Features Editor
Serena (12) is a Features Editor in her second year with the Voice. When she's not contemplating the meaning of life, she's probably playing Animal Crossing or planning service events. She also likes crafting and would genuinely love to go back to school, so please wear a mask :)