Irvington Key Club Partners with HERS Breast Cancer Foundation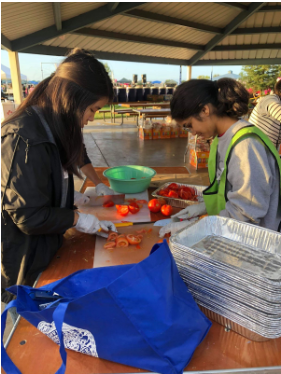 On Saturday, September 28, Irvington's Key Club volunteered at the 20th annual HERS Breast Cancer 5K Walk, 5K/10K Run, and Community Expo at the Quarry Lakes Regional Recreation Area in Fremont, CA. The purpose of the event was to raise funds through registration fees, donors, and sponsors. The HERS, or Hope, Empowerment, Renewal, and Support, Breast Cancer Foundation is an organization that is dedicated to providing healing patients of breast cancer with post-surgical products and services and emotional counseling through fundraisers. The money raised is used to fund their charitable programs such as Lymphedema and Hair with Care projects. 
At 7 A.M. the and runners/walkers began checking into the event. The opening ceremony began an hour later with a moment of silence and a dove release to symbolize the onward spirit of those lost to breast cancer. Around 9 A.M. the attendees were brought out to the course: 10K runners began first, then 5K runners, and the walkers followed behind. Meanwhile, volunteers from Irvington's Key Club helped cut and prepare vegetables and distribute food to the people on the course. Club President Vivan Ku (12) and the other officers were able to recruit 14 people from Irvington to go to the event. Although most high schoolers are attracted to service opportunities for service hours, the volunteers from Key Club were motivated by personal reasons as well. 
"I have family members who have suffered due to cancer, so I guess you could say I share a connection with many of the attendees at the event," said Remy Francisco (11). "I also love to help others in any way I can and this event provided a way for me to do that. In my perspective, the service hours were only a small part of my decision to go for a walk." 
Irvington Key Club's Multimedia Director, Kelly Tang (11), didn't expect many people to come but was blown away when more than 700 people attended the fundraiser, a 20-30% increase from last year. 
Janice Le (10), a member of the Key Club, thought the pleasant interactions with the HERS' board members, volunteers, and attendees made the experience more than worthwhile.
"I really enjoyed getting to meet and talk to a lot of nice people who were genuinely interested in helping this cause," Le said. 
Tina Fernandez, the executive director of the HERS Foundation, aimed to make this fundraiser a form of support for all individuals affected by breast cancer.
"I would like people to come away with that feeling that there's this whole group of people all of us out there just wishing them well and hoping that they feel good about themselves and are doing well in their recovery," said Fernandez, "And for people that have not survived and aren't there, they're honoring a loved one and that the event has meaning for them too."
One of HERS' main goals is to be inclusive for all people with different abilities. Due to health issues, some of the attendees are unable to run or walk the course. In response, HERS offers a 30 minute yoga session so they are able to have a fun and healthy experience just like the rest of the attendees. 
Besides the running course, there were activity booths that provided a way for attendees to support breast cancer patients. One of the event's most popular booths, the footprint booth, organized by a breast cancer survivor, Gloria, and her family attracts many people. At the booth, attendees write the name of a loved one on a footprint cut-out and paste it on a t-shirt. Creative activities such as these keep attendees coming back every year and donating that make it possible for HERS to aid patients with post-surgical products and services. 
For many of the members, the event turned out to be a memorable experience that taught them about breast cancer.
"Waking up early and being proactive, for something related to school, doesn't necessarily have to be negative. Especially when you keep others in mind, as opposed to making your personal goals your number one priority" said Francisco (11).
Although there were a few complications while organizing the event, Key Club overcame them and the fundraiser was a success for the club.
"Hopefully, in the future, our club can coordinate with the director to assign our club more tasks so the volunteer tasks were more evenly distributed among shifts. Overall, our club is really pleased with how this event turned out," said Ku (12). 
About the Writer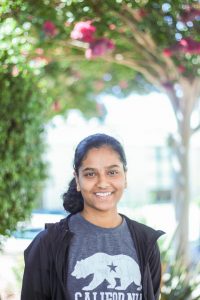 Arshad Mohammad, Staff-writer
Arshad (12) is a staff writer for The Voice and this is her first year on the staff. She joined The Voice because she thinks journalism is a powerful way to empower the uninformed. She enjoys watching too many movies, taking too many pictures, and listening to too much music.