Irvington's Upcoming Wellness Center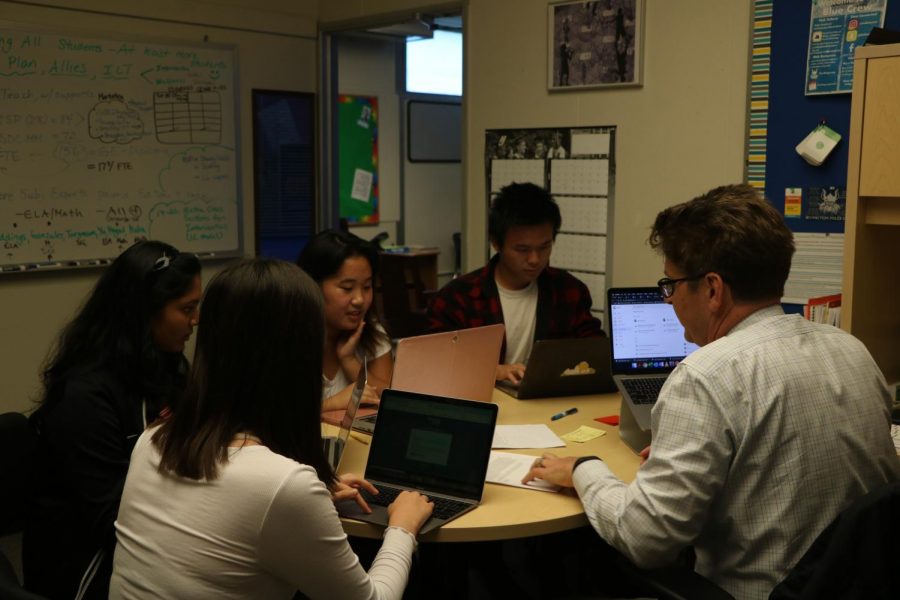 An increased focus on mental health at Irvington High School has led to several additions to the school's routine and structure, such as a wellness center, which is scheduled to open at the end of October and will act as a "safe space" for students to decompress and relieve stress during lunch and after school. 
The wellness center, currently being cleaned and set up by Principal Melsby and Vice-Principal Honerkamp, will eventually consist of two adjoined rooms filled with activities to de-stress, such as coloring books, stress balls, and hot tea. Counselors outside of Irvington, such as Tri-City youth mentors, can also use the space to help troubled or stressed individuals or groups of students. The Center is currently being funded through donations, although there could be a possible grant to help stock the center with more furniture and activities for students.
"We looked quite a bit at other schools who have wellness centers and us[ed] them as a model for what types of things you have in there, how does it run, [and] how is it organized," explains Principal Melsby. 
For example, Castro Valley High School has a brand new building that functions as a health center, while Palo Alto High School and Gunn High School have all their counselors in a separate building. All these buildings aim to provide extra mental health support for their school's students, and Irvington's new wellness center hopes to achieve that same goal, despite its smaller size.
Since the school can not hire new staffers to take over the center, it will rely on teacher volunteers as well as a small student task force. The student force will be a diverse student group unaffiliated with any club on campus established to obtain student perspective on mental health issues at school and brainstorm ideas to address them. The members of the task force will be from different student groups on campus, including student athletes and students with different extracurriculars. This allows for more perspective on different issues facing diverse groups of students. 
"It makes sense to ask for recommendations from students and not just teachers [on] what more [teachers] could be doing because administration should also have the trust that teachers [are] doing as much as they can be doing," explained Emily Liu (12), one of the co-presidents on the task force.
They will meet periodically to discuss issues facing the school, including potentially changing the hours of the wellness center to reflect student schedules, and brainstorming new policies on campus that would address student stress. 
"I think the only way to solve mental health problems at school is by changing actual policy," Liu said. "[There needs to be] a way to communicate between teachers to mandate certain things to happen, so that's what the task force does". 
The student task force is different from COST, a staff organization that aims to assess the support that students need. Apart from COST, individual Irvington teachers are also increasing their focus on mental health. Each teacher has chosen either the "intervention" or "wellness" goal and is adopting new practices to fulfill them; this could include meditation periods in class, gratitude journals, etc. Teachers will discuss within their departments the different steps they are taking and any observations on the effectiveness of their new practices. 
"I think just having somewhere on campus where you are comfortable and you feel safe [will] increase your desire to be here, your resiliency for, like, 'If I'm having a bad day, where do I go, what do I do?'" says Melsby. "And ultimately, that's going to lead to a better relationship with the school. So the wellness center's just one piece of that."
About the Contributors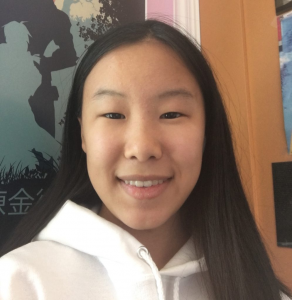 Alice Shu, Editor-in-Chief/Humor Editor
Alice (12) is excited to be Vol 29's co-EIC and co-Humor editor! This is her third year with the Voice and her second year as a Humor editor. In her spare time, she enjoys rewatching
Haikyuu!!
and dodging anime recommendations. To feed her crippling boba addiction she sells stickers to strangers on Etsy (spookystickershop). Find her on Instagram (@spookyalicee).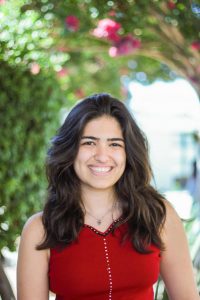 Roxana Shahmohammadi, Opinions editor
Roxana (12) is an Opinions editor and in her second year in The Voice. She is looking forward to playing good cop to Andrew's bad cop. She is very pretentious with tea and her favorite is the pomogeranate one from Trader Joe's.