Girls' Water Polo Wraps Up a Fulfilling Season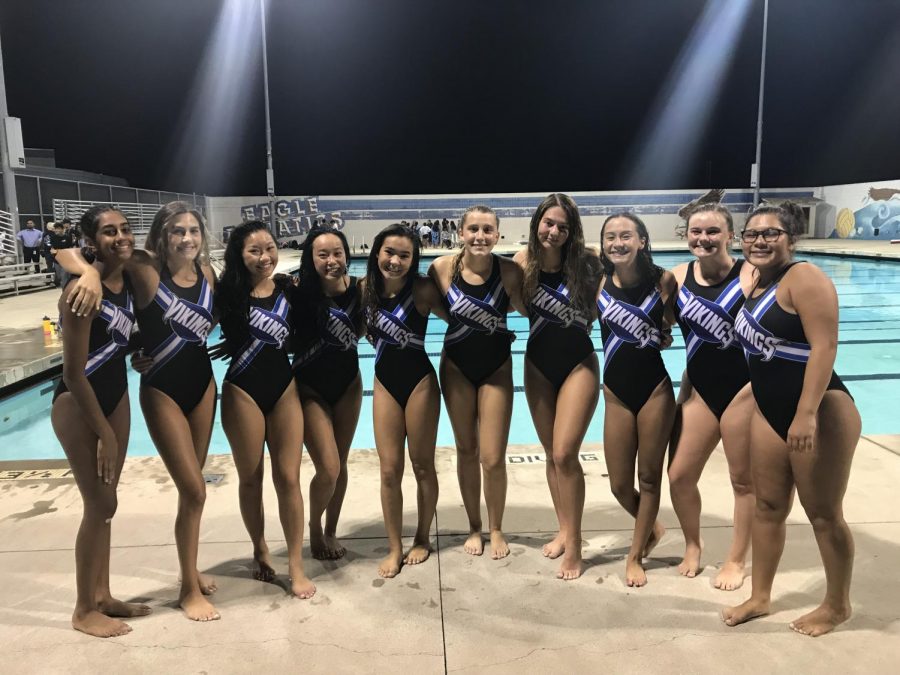 Continuing from their excellent performance last year, Girls' Water Polo wrapped up the regular season with an amazing 2nd place ranking in the League. They ended with a league record of 4-2 and an overall record of 17-8. 
The Lady Vikes improved tremendously, both in their teamwork and in their skill, retaining 2nd place in the league for the second year. Even with the amount of setbacks throughout the season, their resilient team chemistry allowed the girls to reflect and adapt to each game and every new challenge with confidence. 
"We definitely improved a lot as a team, not only individually, but together we were able to work a lot better," said Elaine Vo (12), a fourth-year member of the team. "We definitely looked more into the logistics of it rather than just to score goals. More strategies, more techniques."
Girls' Water Polo faced obstacles at the very beginning of the season, especially since they had lost half of their team members. In order to combat that loss, junior varsity players had to be trained to fill the gaps and allow the team to maintain their 2nd place League title from the 2018-2019 season. 
"We lost a majority of our starters," said Kiara Llamas (11), one of the team captains. "So just teaching our JV girls 'Hey this is how the game works more' and making varsity players and building that confidence in them. We lost half the team, but I'm really proud of how our team adapted to that."
With the help of their captains and coaches, many JV members were able to develop a strong water polo skillset that allowed them to make important contributions to the team's overall success. In fact, the team plowed through several of their first games with decisive victories.
"Over the year, I've gotten way better, especially with my swimming," said Xenia Melgar (11), one of the JV players who was boosted to varsity. "I swim faster, my aggressiveness bumped up, my confidence with shooting the ball got better. We all started low, we didn't know how to play with the water polo ball. But now we're better and we improved a lot."
In addition to building up a new team, the Lady Vikes also dealt with communication and mobility issues in the water as the season progressed, most notably towards the last few games. 
"We kind of slowed down at the end," said Peyton Schmitz (11), a third-year member of the team. "We lost at the Logan game, and then we lost another game against Washington. Our mentality was just very low, but we're working on bringing it back up."
Yet despite these problems, the girls were able to pull through and secure a high standing in the league, which was an accomplishment that exceeded all expectations. 
"I just think Irvington didn't have a name before and we really gave it that," said Captain Llamas. "Like second in league both years when they went from fifth or sixth and all that. I think it's a big deal to change from fifth and sixth to second."
The team played a total of three games in the MVALs tournament, winning two and losing the last against James Logan. However, their outstanding league and overall record qualified them for the North Coast Section, where they lost in a competitive game against California High School. 
With another rewarding season in hand, the team is looking towards future goals and developments to help them continue their high-ranking status or even achieve first place in the league. 
"I want to improve everyone as a whole and as a bench too," said Coach Trinity Gerome. "I have a solid starting group, and I want a solid full varsity team. We're losing three girls next year and they contribute a lot to the team, so they do have big shoes to fill. But everyone has improved a lot this year and I'm really looking forward to coaching them next year."
About the Writer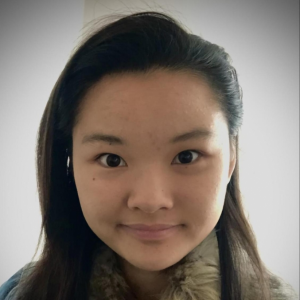 Felicia Mo, Editor-in-Chief/News Editor
Felicia (12) will be Vol. 29's co-EIC, as well as the co-News Editor for two years. She looks forward to getting back in the groove from her extended summer in COVID-19, especially since distance learning will downplay the fact that she stands at only 5' on good days. When she isn't busy pursuing or editing a news story, Felicia enjoys animating and watching history documentaries.