Fremont Unified School District Moves Forward with Switching to a By-Trustee Voting System
On Wednesday, Oct. 30 at 7 pm, the Fremont Unified School District (FUSD) held a public hearing at the District Office Board Room regarding drawing new "by-trustee"  district voting lines after a lawsuit accused the district's previous use of "at-large" voting of not complying to the California Voting Rights Act (CVRA). 
FUSD's lack of compliance with the CVRA prompted a lawsuit from Shenkman & Hughes, a law firm that previously sued other cities for not complying with the CVRA. According to Peter Fagen, an attorney with Fagen Friedman & Fulfrost LLP, the CVRA prohibits the use of "at-large" elections when they make it harder for members of protected groups to elect the trustee of their choice.  The "at-large" election has never fit these criteria set by the California Voting Rights Act. However, a "by-trustee" voting system would comply with the CVRA because it splits the district into trustee areas which each elect their own trustee. To be elected, the trustee needs to live in their area, and only members of that area can vote for them.
"The population in each trustee area must be as equal 'as is practicable,'" said Fagen, "and that is the total population. It's not the number of students, not the number of registered voters, not the number of citizens; it's just the total number of people. The law requires that the maps be drawn based off the decennial census and… [the 2010 census] is the last one." 
Since many current board members live in the same proposed trustee area of Fremont, only one of them will be able to serve on the next election in order to comply with the CVRA. Trustee areas with no current board members living there will have fresh candidates running for election. This representation of area-specific interest is lost in an at-large election, where the elected representative would represent the general consensus.
The district emphasized that these voting areas are separate from attendance areas; thus, the schools that students attend will not change, but the method in which trustees are voted into the board will.
Keeping these requirements in mind, demographer Jacob Gomez presented the board with four draft maps that fulfill the requirements put forth by the CVRA. Community input was taken into account before the creation of each map.
These maps will be redrawn after every census, similar to the congressional representative voting areas. Therefore, in 2021, when the data from the 2020 census is published, these lines will be redrawn again. Because of this, the trustee area voting lines are able to account for population growth in certain areas.
In the first draft map prepared by Gomez, high schools were lined up with the trustee voting area. 
"There are a few areas, [that] didn't meet [the requirements] quite exactly when I brought in the data," said Gomez, "so there is a slight adjustment within plan one to get it to fit, but the majority, I believe, encompasses that original community plan."
Some people are concerned that individual schools' interests will not be represented by an elected school board member if by-trustee voting lines do not line up with the school attendance areas. However, this is impossible for any high school. And a few elementary schools.
"Trustee Voting Areas must contain an equal number of residents," said Superintendent Kimberly Wallace. "Some attendance areas are more populated than others meaning lesser-populated areas will need to draw from the more populated areas to balance them out."
The requirement that the voting areas have the same population is also the cause for some unusual curves in the drafts and why some elementary schools' attendance areas are covered by more than one trustee area. For instance, maps 1 and 2 split up only five elementary schools, keeping most elementary schools within a single trustee area. On the other hand, map 3 splits up thirteen elementary schools and map 4 splits up ten elementary schools. The public had mixed feelings about maps 3 and 4, but generally approved of the first two maps. Many parents cited the number of divisions of elementary school attendance areas in order to support their case.
"It simply makes no sense that my neighbors and friends [near] my old house… will be voting and represented by a totally different trustee from mine if we adopt map 3," said Chadbourne Elementary School parent Helen Long. "Furthermore, map 1 and 2 have significantly less elementary school[s] divided, so keeping the vast majority of elementary communities intact is totally possible."
On the other hand, other community members emphasized that the Fremont Unified School District was made to be unified and should stay that way, regardless of attendance areas while creating the new trustee voting lines. 
"We are beautifully diverse, diffusely in Fremont, and we should have attendance areas that have the most negative correlation with attendance areas," said former District 3 Fremont councilmember David Bonaccorsi. "It may not be a legal argument, but the community of interest is the school district as a public school system for everyone in the city of Fremont, not just my little elementary school in my backyard."
This was a sentiment echoed by Superintendent Wallace, who wanted residents to  remember that the elected trustees represent the interests of all residents regardless of the area the trustees live in. Superintendent Wallace also described a few possible benefits of the by-trustee system for voters and candidates. 
"Candidates who in the past may not have been motivated to run in an at-large election might now participate knowing they will be campaigning in their 'home' district to voters who know them best," said Superintendent Wallace. "Voters may now be more inclined to vote as there is greater chances to elect candidates they are familiar with."
None of these maps are official and they will be edited before the final vote. Before the board votes on the final map, the FUSD Board Trustees will be holding two more public input sessions, one on Nov. 20 and the last on Dec. 10. Community members unable to attend the meetings in person are encouraged to send their comments digitally to the FUSD's Public Information Officer, Brian Killgore.
About the Contributor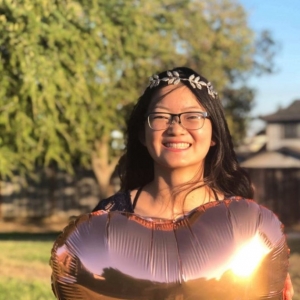 Serena Yeh, Features Editor
Serena (12) is a Features Editor in her second year with the Voice. When she's not contemplating the meaning of life, she's probably playing Animal Crossing or planning service events. She also likes crafting and would genuinely love to go back to school, so please wear a mask :)