Outspoken Success at Santa Clara University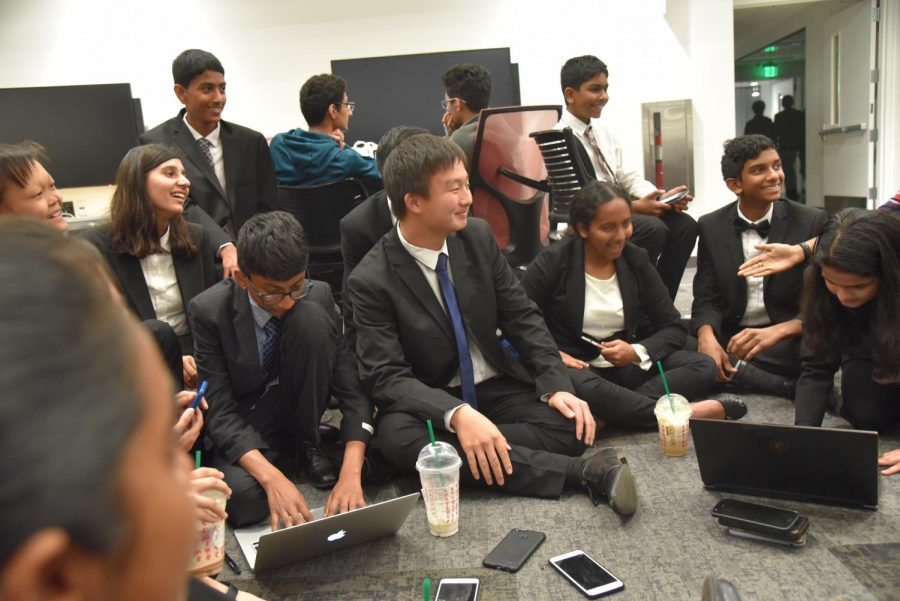 From Nov. 22 to 24, members of the Irvington Debate Club and Speech Club competed at the Dempsey Cronin Invitational held at Santa Clara University. This three-day event is one of the largest tournaments of the year and was an opportunity for growth for both clubs. SCU was was relatively successful for Irvington, despite minor complications, with many teams in novice debate performing well and with speech club gaining new novice members.
Ethan Chen (11), one of the speech presidents, said, "we actually have about 20 entries, which is the highest it's been since a couple of tournaments so I'm pretty excited about that."
SCU 2019 was supposed to be one of the largest tournaments of the year, with more entries than several other smaller tournaments combined. In order to prepare for this, Speech Club ramped up its meetings in the previous week.
"During sessions, we made people reflect on what they did wrong and come up with constructive ways to get better," said Sanjhee Gupta (10), an SCU competitor and one of the speech officers. "The meeting on [the Friday before a tournament] will have the officers listening to everyone's speeches with ways to improve."
Due to a large number of competitors and many different types of events, Tabroom had to do extra work in determining pairings and round times. According to their website, SCU held almost 30 unique types of events, ranging from Original Oratory, a speech event focusing on societal issues, to Parliamentary Debate, an impromptu event focusing on government policy. This naturally caused many scheduling errors, which was not a major issue since the extra time between some rounds actually helped Irvington in some cases.
"We got an hour of extra preparation because previous debates are taking longer and because of that we actually won." said Asher Jiang (9), a parliamentary debate competitor who went undefeated in preliminary rounds and made it to the quarterfinals elimination round.
The clubs did the best they could do to mitigate some of the problems associated with the tournament. When Tabroom paired up Irvington novice debate teams against each other in the octofinals round, the debate officer team set up mock debates to see which team would advance to quarterfinals. Speech, meanwhile, helped the nervous club members prepare their speeches in the morning.
"The entire team was cramming their speeches," said Gupta. "In the morning, everyone thought they would do badly… but [the officer team] provided emotional support."
Dempsey Cronin 2019 at SCU ended up being a fun, engaging, and educational tournament with the occasional hiccup. Now, with winter approaching, both Speech and Debate will have a break from tournaments until the spring season starts up again in February, which will hopefully bring further success for both clubs.
About the Writer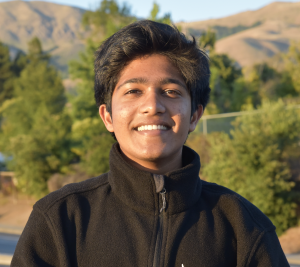 Darsh Singhania, Opinions Editor
Darsh Singhania (12) will be this year's Co-Opinions Editor and is looking forward to crushing the souls of all his writers. He is excited to start writing and editing opinions on a variety of topics including COVID-19 and its effects on the school and people across the world. In his free time, Darsh loves to bike, read, and roast people in debate club.