FUSD Board Begins the Search for a New Superintendent
On April 7 at 4 PM, Fremont Unified District Board Trustees held a virtual board meeting to discuss how they will begin looking for a new superintendent, as well as how they will incorporate community input for that search.The board members were joined by Sandy Sanchez and James Brown from Leadership Associates, who will be holding the search for the new superintendent. During the meeting, they went over the search process, desired qualities for the superintendent, and the strengths and weaknesses of the district.
For community input, a survey was sent out on April 27 for teachers and parents to express their opinions about the kind of qualities they value in a superintendent. Additionally, the board considered the possibility of holding video conferences with groups of people who would sign up to talk with the board members directly. They stated that they might hold these video calls for one or two weeks for half an hour each. The input that they receive will then be used to create the position description for the job.
"The position description is a critical tool for us,"explained Sandy Sanchez. "We use that position description to ensure a good fit. Every search is individualized."
The board's goal is to compile ideas they received from staff and parents to create the job description by May 6, and then hold interviews with candidates privately to determine the new superintendent by the end of June. There were also debates whether or not the community will be a part of the selection process. Trustee Larry Sweeney explained that the decision should be made by just the board, and should be introduced to the community after they have been selected. On the other hand, Trustee Michele Berke described that it is important to see how a potential candidate interacts with the community before they receive the job.
Each board member also proposed general qualities they would like the superintendent to have. Trustee Ann Crosby explained that she wants someone who is secure in leadership, supportive and encouraging, has strong community presence, and likes what they do. Trustee Desrie Campbell described that she is looking for someone who has good judgement and is thoughtful, and has good decision making skills.
"I think that's [good decision making skills] important in this position too because the decision that we make in the work that we do touches lives," stated Trustee Campbell, "and there's people at the end of it and so they need to understand the impacts of their decisions."
To read more about FUSD's ongoing search, click here.
About the Writer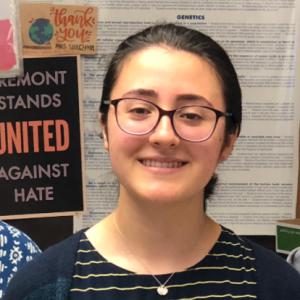 Nikoo Alizadeh, Features Editor
Nikoo (12) is excited to be entering her third year as a member of The Voice. She has been a part of The Voice since her sophomore year and she has been a features editor for two years. She enjoys rewatching her two favorite TV shows, Criminal Minds and Law & Order SVU, as well as learning how to bake in her free time. Her IG is @nikoo._alizadeh.