FUSD Considers "Drive-Through" Graduation
On Wednesday May 20, the FUSD Board of Education conducted a special virtual meeting to discuss the new Alameda County Public Health Department Order 20-12 that could potentially permit drive-through graduations for the Class of 2020. In a 4-1 vote, the Board decided to move forward with these highly regulated vehicle-based graduations based on the County Order.
The six high school principals of the Fremont Unified School District met with Director of Secondary Education Zack Larsen on Monday May 18 following the release of the new County guidelines to propose the option of conducting drive-through graduations. The principals stressed preferring this graduation option over the virtual counterpart, which was to partner with educational company Herff Jones to create graduation videos. After the successful results of the recent cap and gown week that many high schools hosted, as well as the meal distribution services that have been occurring on campuses for the past months of the pandemic, the principals and Larsen believe similar procedures can be carried over to drive-through graduations.
Several topics surrounding the implications of drive-through graduations were brought up at the meeting:
Duration — The procession is projected to take a little over 8 hours, done in one day. Irvington's drive-through graduation is scheduled to be Wednesday June 10, from 9 pm to 4 am. Principals estimate around 35 cars every half an hour
Photography — Students may have their pictures taken within their cars during the graduation. It is expected for them to leave their masks on during photography.
Security — Sergeant Mike Rodriguez states there will be around 4 to 5 School Resource Officers at each graduation site to make sure participants follow Alameda County guidelines. Students will be required to stay within their cars at all times.
Students without cars — It is still uncertain how students who may not own vehicles will be able to participate in the drive-through graduation. Since the new Alameda Order mandates that "all occupants of each enclosed vehicle are members of a single household", the option to carpool or call district driving services has been strongly opposed. Biking and walking are projected possibilities that have been effective in previous pickup services but the Board has posed health concerns over that option as well.
Teacher/Staff presence — Staff will be invited to stand at 6-foot distances to wave at the graduation. The principals and Larsen suggested scheduling groups of staff members during certain time blocks in order to ensure all students get recognition from their teachers, although FUDTA has yet to be consulted about that option.
Virtual graduation — If the Board moves forward with drive-through graduation, the virtual route will be treated as a contingency plan in the event that the new Alameda Order is rescinded. Due to the spikes of cases some regions have been facing due to public reopenings, the Board will continue to consider virtual graduation options, including the original company Herff Jones — provided they push cancellation deadlines without penalty — and high school Associated Student Governments who are already creating senior videos. According to the principals, FUSD does not have the capacity to do both drive-through and virtual graduations, but Larsen has stated that drive-through graduations would "cost significantly less".
To see the new Alameda County order, click here.
About the Contributor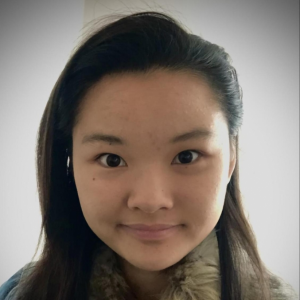 Felicia Mo, Editor-in-Chief/News Editor
Felicia (12) will be Vol. 29's co-EIC, as well as the co-News Editor for two years. She looks forward to getting back in the groove from her extended summer in COVID-19, especially since distance learning will downplay the fact that she stands at only 5' on good days. When she isn't busy pursuing or editing a news story, Felicia enjoys animating and watching history documentaries.