Vikenight: Three Nights You Shouldn't Have Missed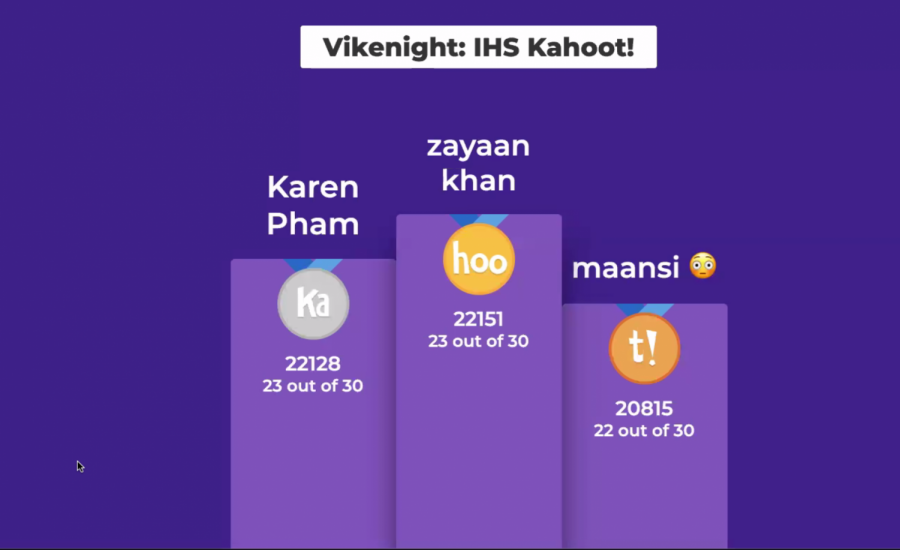 Aug. 26 to 28 was not only the first three days of school, but also the first school-wide ASG-hosted event: Vikenight. A daring and exciting endeavor, this Viking tradition was brought to life on over 200 students' screens, offering an optimistic projection of Viking spirit in the 2020-2021 school year. Games included the popular skribbl.io tournament, Irvington Kahoot, and Vikenight Trivia, along with a Free Rice Donation fundraiser.
"It's super important because we still want to have a high engagement with all the students even though we can't physically be there," said Andy Ping (12).
Ping, Nicole Li (11), Neha Abraham (11), Arista Zhu (11), Sara Basnyat (10), Rohan Bodla (10), Avril Brown (9), and Michelle Nguyen (9) are members of the Vikenight Ad Hoc, a subcommittee within ASG that managed the three-day event. After finalizing the activities, the group split into even smaller teams of three to four facilitators, each responsible for one game. The skribbl.io tournament lasted the longest, with a bracket system that spanned all three days due to skribbl.io's room limit. Over 120 students signed up.
"I really enjoy playing skribbl with my friends since it's an entertaining and amusing game," said Srutik Nagamalla (12), winner of the tournament. "I chose to participate because I thought it'd be fun to play skribbl competitively."
The Vikenight Trivia took place on the second day over kahoot. Questions ranged from global ("Which country is the largest producer of vanilla"—Madagascar) to local ("Which school is the best in the whole wide world"—Irvington). Similarly, the Irvington Kahoot hosted on the last day sported a range of questions, from easy ("What is the first benchmark project at Irvington?"—CHANGE) to difficult ("What year was Irvington founded?"—1961).
The fun that comes with entertaining websites like Kahoot, however, is paired with drawbacks. Both games experienced lag, which hindered an event that plays on speed. The transition to distance learning also eliminates the ability to publicize on campus to a wider student body.
"I think ASG did a really good job at innovating and adapting to completely new and weird circumstances, but they could have done a better job at publicizing the events," said Zayaan Khan (11), winner of the Irvington Kahoot, which had around 52 competitors. "Social media publicity was effective and got a high number of signups, but ASG could pursue other avenues in the future like Loopmail to involve kids who may not be as active on social media."
ASG also started a new fundraiser with the Free Rice Donation. Students answered questions on the freerice.com website or app. Advertisements popped up for every question answered correctly, which then triggered payments to the World Food Program. According to Ping, one ad equates 5 grains of rice.
Despite the barriers and stress of online school, Vikenight provided ASG with a test run of what future spirit events may look like. Overall, ASG organized their first week of Viking spirit very well, attracting students from all grades.
About the Contributor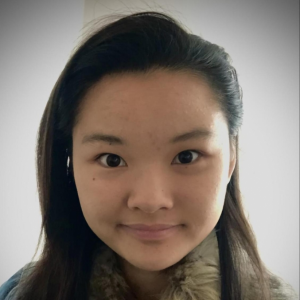 Felicia Mo, Editor-in-Chief/News Editor
Felicia (12) will be Vol. 29's co-EIC, as well as the co-News Editor for two years. She looks forward to getting back in the groove from her extended summer in COVID-19, especially since distance learning will downplay the fact that she stands at only 5' on good days. When she isn't busy pursuing or editing a news story, Felicia enjoys animating and watching history documentaries.