Top Eight Summer Activities
With the pandemic going on, it might seem at first that people wouldn't find enough to do. However, through our survey, we found that Vikings found more than enough to do— here are just eight!
Mind Numbing Activities
Watched bananas turn brown
Corona Vyrus (9), took on a new hobby over the summer- baking! She wanted to make banana bread for the first time, but there was only one issue. She needed brown bananas. "That's when I discovered my new hobby, watching bananas turn brown," Vyrus said. "It's so much more interesting than watching paint dry. A couple of times I was watching so intently that I actually started seeing mold grow!" Vyrus isn't the only one watching bananas turn brown, though. She even got called up to participate in a new reality TV show on TLC based around her new hobby! Vyrus was able to demonstrate her hobby on her TV show, however, her show was cancelled after two episodes because of low viewership. "I'm disappointed, but banana watching isn't for the faint of heart," Vyrus said. "I really have to give it up to people who really stick with it, like me."
Named the blades of grass on their lawns
The shelter in place left some students anxious to get outside. For some students, they got as far as their front yards. "It only took me 39 days, but I was able to name every blade of grass in my front yard!" Sean Beane (11) exclaimed, holding up a long blade of grass. "This one is my favorite. Her name is Gertrude." Gertrude is a young blade of grass from a large family, and her hopes and dreams all revolve aroundbecoming a pop star. She is hoping to sing on America's Got Talent before she decomposes. Beane has not yet realized that, by tearing her from the ground, he has significantly cut her life span.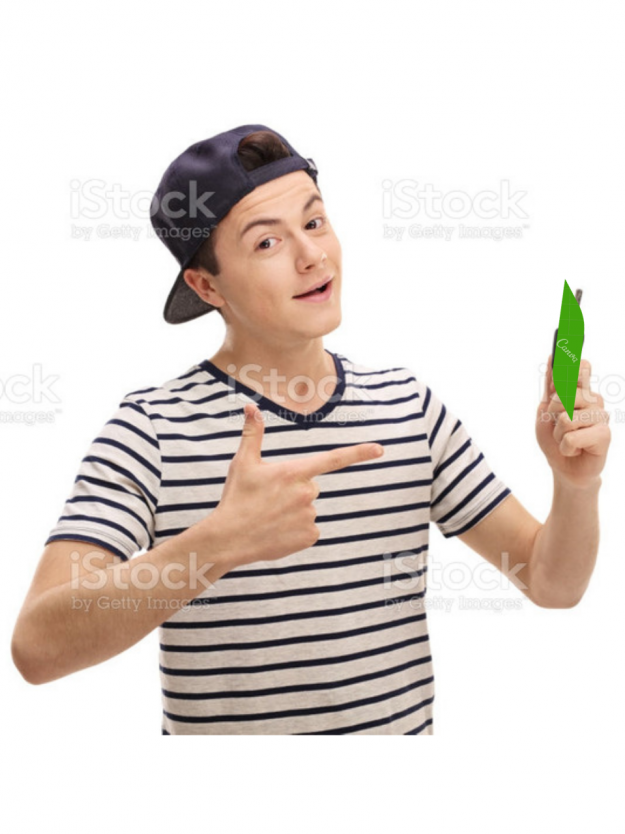 Counting Activities
Counted the threads on bedsheets
"I never trusted whenever it said '400 thread count' on the packaging of bed sheets. I was already staying in bed 18 hours a day, so I just decided to count and see if Walmart was ripping me off," Miley Papyrus (12) said. When asked if it was really 400 threads, he refused to respond. "If I told you now, I'd be robbing you of a life changing experience."
Counted all the dust bunnies under their bed
Counting is a popular trend for students. We found that the 5th most popular summer activity was counting dust bunnies. "I found four the other day, just in one corner!" Uneeq Leek (10) exclaimed. "I love the little baby bunnies the best." Not only are students counting dust bunnies though, some are also building homes and mansions for their dust bunny buddies as well. Dust bunny breeding has been on the rise as well, with some bunnies going on the market for thousands upon thousands of dollars. "A lot of my friends are urging me to adopt bunnies, but I've got my eyes on a cute dust bunny that'll only cost 50% of my life savings, so I think I'll go for that instead," Leek said.
Started Something New
Started a club
Many students have jumped on the bandwagon of starting clubs and organizations. One student, Leonardo Caprisun (10), seized the time to create his own club- IHS Tea Club. "Our goal is to make sure everyone gets exposed to the great, big world of tea," he explained. "Everything is in the planning stages, but we want to start shipping free tea leaves and tea plants to students. The only catch is that whoever orders tea leaves has to spill some tea of their own, so we keep the cycle going." Another student who created a new club during the summer is Jigglie Puf (9). Her new club, IHS Pet Rock Club, is based around bringing art opportunities to underprivileged kids through the use, and the making of, pet rocks. "It's such an easy activity to do, and you can really go a long way with pet rocks," Puf insisted. "We are even setting up a pet rock adoption center to instill responsibility in kids."
Started a fungi farm
With groceries and canned goods flying off the shelves, a few students who want to secure their food supply are turning to agriculture. There's one catch though: they're not just growing food. Some students are starting mushroom and mold farms, which can be as simple as a mushroom in a cup or as elaborate as a basement operation with many racks of mushrooms growing. Despite lack of scientific evidence, students are insisting that these fungi farms release oxygen and increase quality of life. Most mushrooms are edible, but some have made the mistake of eating mold instead of mushrooms. "I started my mushroom and mold farm in June and have gotten food poisoning a couple times," Demy Ovallato (10) said. "My mushrooms and molds are all doing well though, but sometimes my golden mold colony gets limp if I miss its watering time by a minute."
Abnormal Activities
Painted the nails of the porcelain dolls
Although some people might like painting their nails, a few students are taking it a step further by painting their dolls' nails as well. "In one of my dreams, one of my porcelain dolls started talking to me about how much she wanted her nails painted," Kayleigh Oaklyn (9) said. "The next day, I made sure to paint all of my dolls' finger and toe nails. After that, she kept asking me to sacrifice my little sister to her, but I think she's just kidding." Kayleigh's sister finds shelter-in-place to be particularly dangerous nowadays.
Fire gambling
The shelter-in-place order has gotten students thinking of creative activities that they wouldn't have thought of if they weren't staying at home for four months. Pake Jaul (12) is one of these students, although he assured us that the gambling was not as dangerous as it might seem. "It's a science, really," Jaul said. "You don't know when or where the flames will go, so we just make our best guess based on weather, and the person who guesses the closest gets a flamethrower!" Jaul is also a suspect for setting off a local wildfire, but he refuses to admit any involvement.
About the Contributor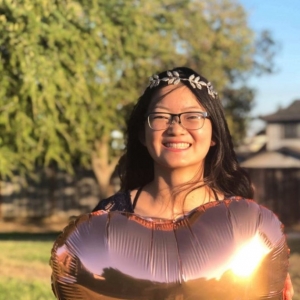 Serena Yeh, Features Editor
Serena (12) is a Features Editor in her second year with the Voice. When she's not contemplating the meaning of life, she's probably playing Animal Crossing or planning service events. She also likes crafting and would genuinely love to go back to school, so please wear a mask :)