Student Small Businesses: Emily Nguyen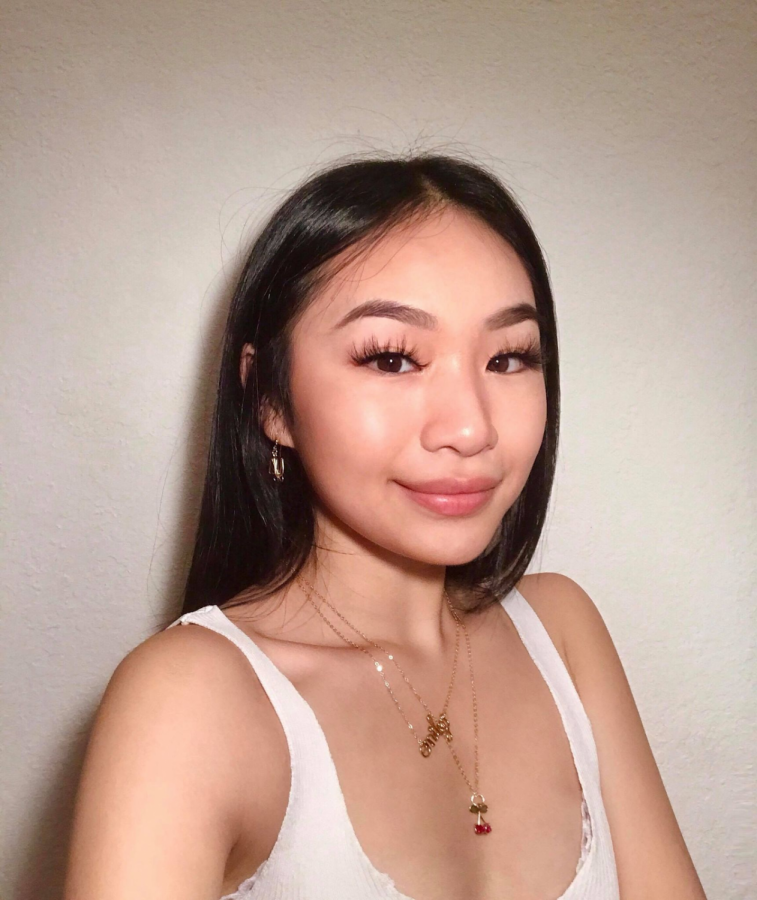 "At times I wondered whether I could continue because there was no money coming in, and I was always buying more supplies but then testing and trying everything. The money just disappears.
School was really stressful, I'll say that. But making jewelry was really therapeutic. It was just a hobby at first but branched out into something more worthwhile.
I started designing jewelry actually around February…and I was inspired by another store. I saw people doing wire jewelry, but what they made wasn't something I would wear myself. Some experiments I gave as gifts to friends—a lot of them, actually, were gifts to friends. They did tell me, "Oh, you should start selling these because I would actually pay for this work", so that's how it started. I didn't anticipate this at all.
What I mainly do is wire jewelry—I also plan to branch into other things—but I mainly use 14K gold-filled and 925 sterling silver. Most other stores either use gold-plated or what they call "gold-dipped". I found it completely overpriced for what it's worth, so I wanted to provide something that was affordable but also long-lasting.
What I first wanted was jewelry for myself. Affordability has been one of my strongest guiding philosophies. My point wasn't ever really to profit off of it. Even with gold prices going up, I still want to make jewelry affordable for everyone. It's just a hobby of mine—personally I don't take it too seriously because it's what I enjoy doing. 
My first customer was actually someone outside of Fremont from Sacramento. And with everyone promoting my jewelry, it really helped me out. I've had people come back to me after purchase to tell me that they would've paid higher for this given the time and effort I put into it and the quality of the materials. So right now, everyone's reacting pretty well because they're willing to pay for whatever my work is worth.
[As for other stores], I mean they're doing their own thing, honestly. As long as they aren't deliberately trying to take my original designs, I'm not mad about it. I understand that everyone has their own hobbies and wants to make a profit off of something that they are also passionate about; I can't stop them and I'm not looking to stop them. So yeah, whatever they enjoy doing.
My friends and my family kept me grounded through all of this. Whenever something stressful came up, like differences in the shades of my gold jewelry, if something was slightly darker it would just make me so paranoid of switching to a different supplier or buying from a different store, even though one is more reliable than the other. Whenever I would tell my parents, "this is stressing me out so much" they said, "You started this as a hobby of yours, right? So don't stress out so much over it because the people who come back to buy your jewelry are patient. They know that this is something you put your time and effort into and you're selling at affordable prices so they're willing to wait longer." It's enjoyable: it gives me something to do other than school. It gives me another way to spend my free time and it's a healthy way to cope with stress. It doesn't hurt me in any way. I love what I do, and my customers like what I'm doing."
About the Contributor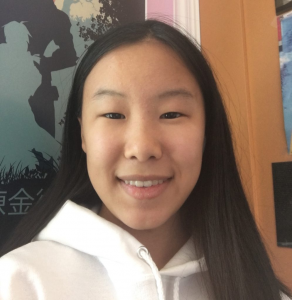 Alice Shu, Editor-in-Chief/Humor Editor
Alice (12) is excited to be Vol 29's co-EIC and co-Humor editor! This is her third year with the Voice and her second year as a Humor editor. In her spare time, she enjoys rewatching
Haikyuu!!
and dodging anime recommendations. To feed her crippling boba addiction she sells stickers to strangers on Etsy (spookystickershop). Find her on Instagram (@spookyalicee).